W domu studenckim to jakość przestrzeni wspólnych decyduje o sukcesie inwestycji. Akademiki kojarzą się z tętniącymi życiem przestrzeniami, wypełnionymi mieszanką aktywności i interakcji społecznych – bo to one są wyróżnikiem tego typu mieszkalnictwa. Czym jest uwarunkowany ich sukces oraz jakie czynniki wpływają na ich kształt?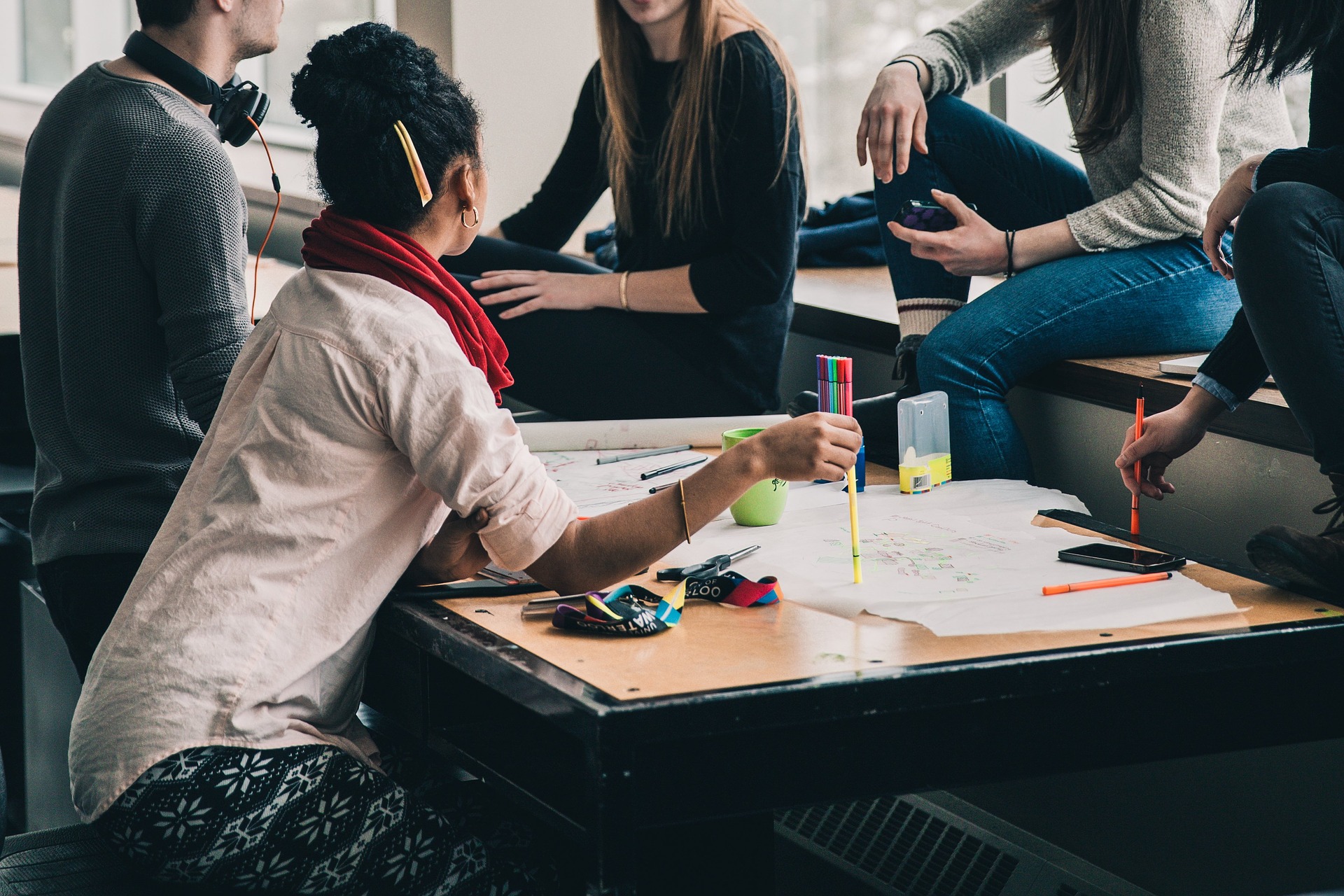 Coraz częściej, tak w trakcie studiów jak i w życiu zawodowym, dominują projekty realizowane w zespołach, które wymagają interakcji międzyludzkich. Ich realizacja wymaga umiejętności miękkich, kształtowanych przez całe życie. Największy wpływ ma na nie jednak okres dojrzewania i wchodzenia w dorosłość. Wybierając akademiki młodzi ludzie nie tylko decydują o sposobie zamieszkania, ale przede wszystkim o społeczności, której stają się częścią.
Filozofia domów studenckich zmieniła się znacznie na przestrzeni ostatnich dekad. Akademiki to wciąż miejsca gwarantujące bezpieczeństwo i schronienie. Jednak dziś równie istotne jest, by zapewniały poczucie przynależności, kształtowały samoocenę i wspierały rozwój. Z0arówno społeczny i osobisty jak i akademicki. Akademiki są centrami do życia i nauki, gdzie studenci otrzymują doświadczenie pomagające rozwijać w nich samodzielność oraz świadomość otoczenia i potrzeb innych ludzi.
Struktura domów studenckich definiuje przestrzenie prywatne i publiczne warunkujące studenckie interakcje, ich jakość oraz samopoczucie osób je użytkujących. Centrum aktywności stanowią przestrzenie wspólne skupiające energię społeczną studentów. Współcześnie akademiki muszą być zorganizowane tak, by odpowiadać na potrzeby użytkowników na różnych etapach studiów. Ich wszechstronnym zainteresowaniom (zarówno naukowym jak i własnym hobby) oraz oferować różnorodność przestrzeni – otwartych i zamkniętych. Dlatego to przestrzenie wspólne tworzą akademiki. Przyciągają studentów, prowokują interakcje międzyludzkie i kształtują lokalne wspólnoty.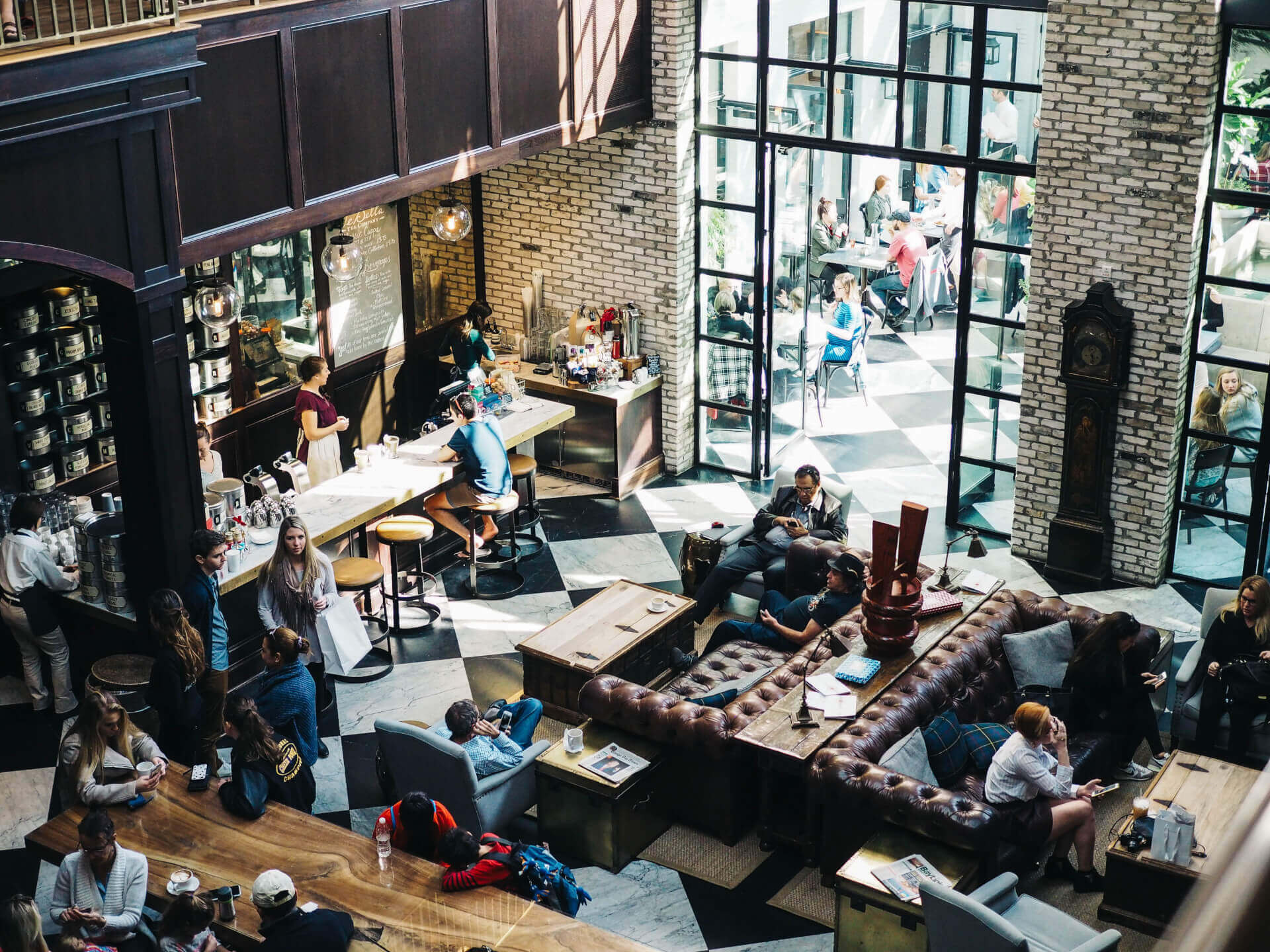 Opierając się na raporcie MSBCA (Massachusetts State Building College Authority) dotyczącym przestrzeni współdzielonych w akademikach można wyróżnić cechy przestrzeni wspólnych charakteryzujących się największą aktywnością i najlepszą opinią użytkowników.
LOKALIZACJA – WIDZIEĆ I BYĆ WIDZIANYM
Akademiki powinny być transparetne. Przestrzenie wspólne powinny być otwarte, położone centralnie i stanowić zarówno destynację samą w sobie jak i część ciągu komunikacyjnego. Prowokować przypadkowe spotkania. Istotny jest kontakt wzrokowy – zaobserwowana aktywność zachęca do współudziału i interakcji.
Odpowiadając na potrzeby różnych użytkowników warto zapewnić przestrzenie o różnej skali stosując wygrodzenia i podziały. Dobrze sprawdzą się na przykład szklane ściany, które nie tworzą zamkniętych, mało widocznych pokoi, wywołujących wrażenie niebezpiecznych.
Istotna jest transparentność – przykładowo wspomniane szkło umożliwia kontakt wzrokowy między przestrzeniami wzbudzając wzajemne zainteresowanie. Nawet kuchnia, jeśli położona centralnie i widoczna, może stać się miejscem spotkań i aktywności. Ponadto, transparentne przegrody pomagają kontrolować wzajemnie zachowanie studentów, którzy widzą się i pilnują.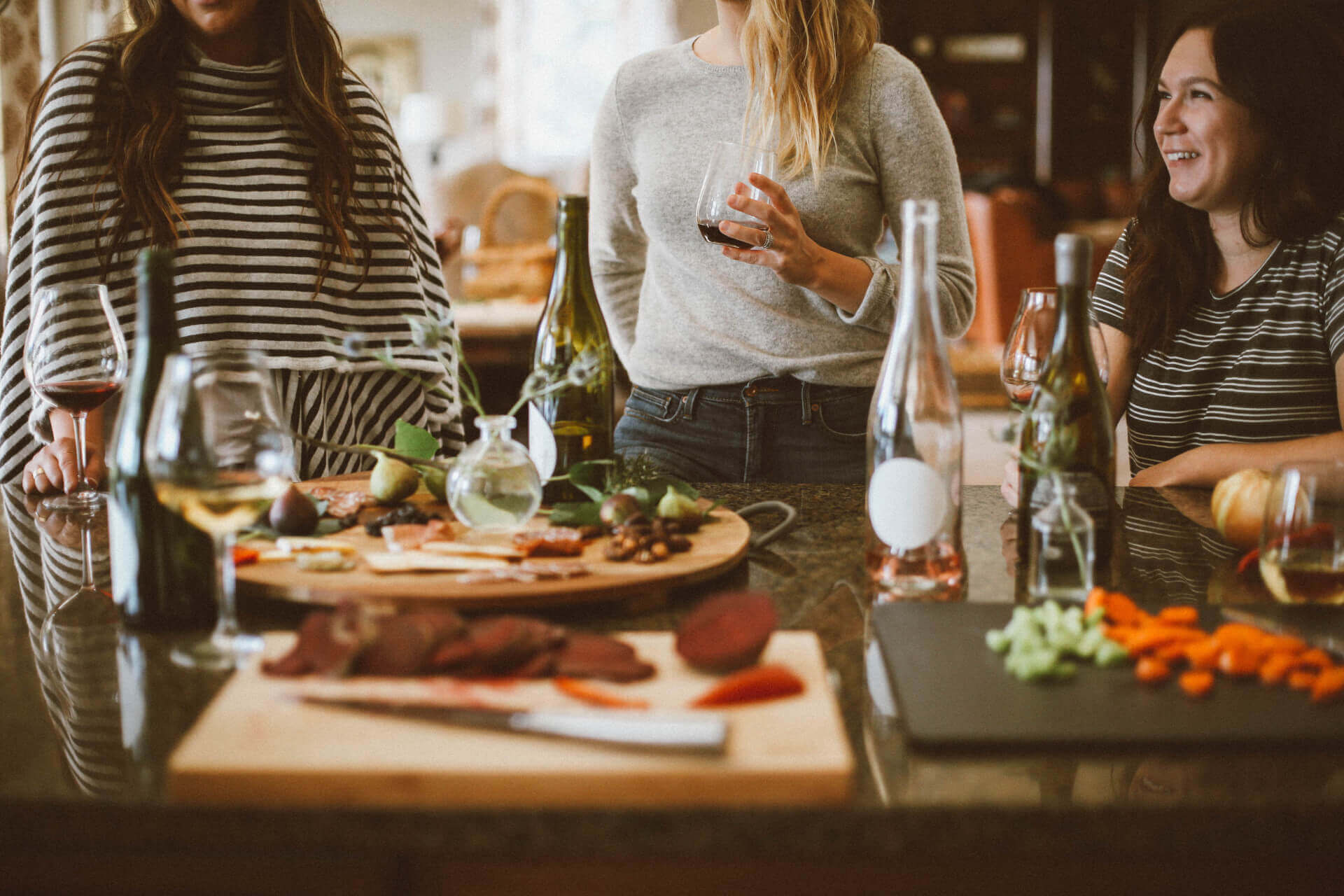 KOLEJNOŚĆ – OD PUBLICZNEGO DO PRYWATNEGO
Akademiki muszą też gwarantować prywatność. Dlatego ważna jest zasada ograniczania dostępności w miarę zbliżania się do pokoju. Referencyjny przykład przedstawia się następująco – student przechodzi przez publiczne foyer. Następnie przez pół publiczną przestrzeń wspólną – gdzie ma szansę spotkania innych i nawiązania kontaktu. Potem przez półprywatny korytarz dociera do prywatnego pokoju. Takie strefowanie kultywuje relacje zbliżone do sąsiedzkich i zapewnia bezpieczeństwo – studenci znają swoich sąsiadów i łatwo identyfikują obcego.
W każdej strefie znajduje się przestrzeń wspólna o innej skali. Najmniejsza może być prywatną przestrzenią łączącą dwa pokoje. Większa pojawia się na każdym piętrze umożliwiając zacieśnianie relacji sąsiedzkich. Największe są duże przestrzenie wspólne centralne dla całego budynku. Każda ma inny charakter i wielkość umożliwiającą różne aktywności.
Małe przestrzenie wspólne na piętrach mogą stanowić cichy kącik do nauki czy miejsce na prywatną rozmowę. Natomiast duże pomieszczenie przy wejściu może mieścić stół bilardowy do grupowych rozgrywek. Dzięki tej różnorodności wzrasta liczba okazji do nawiązywania relacji społecznych.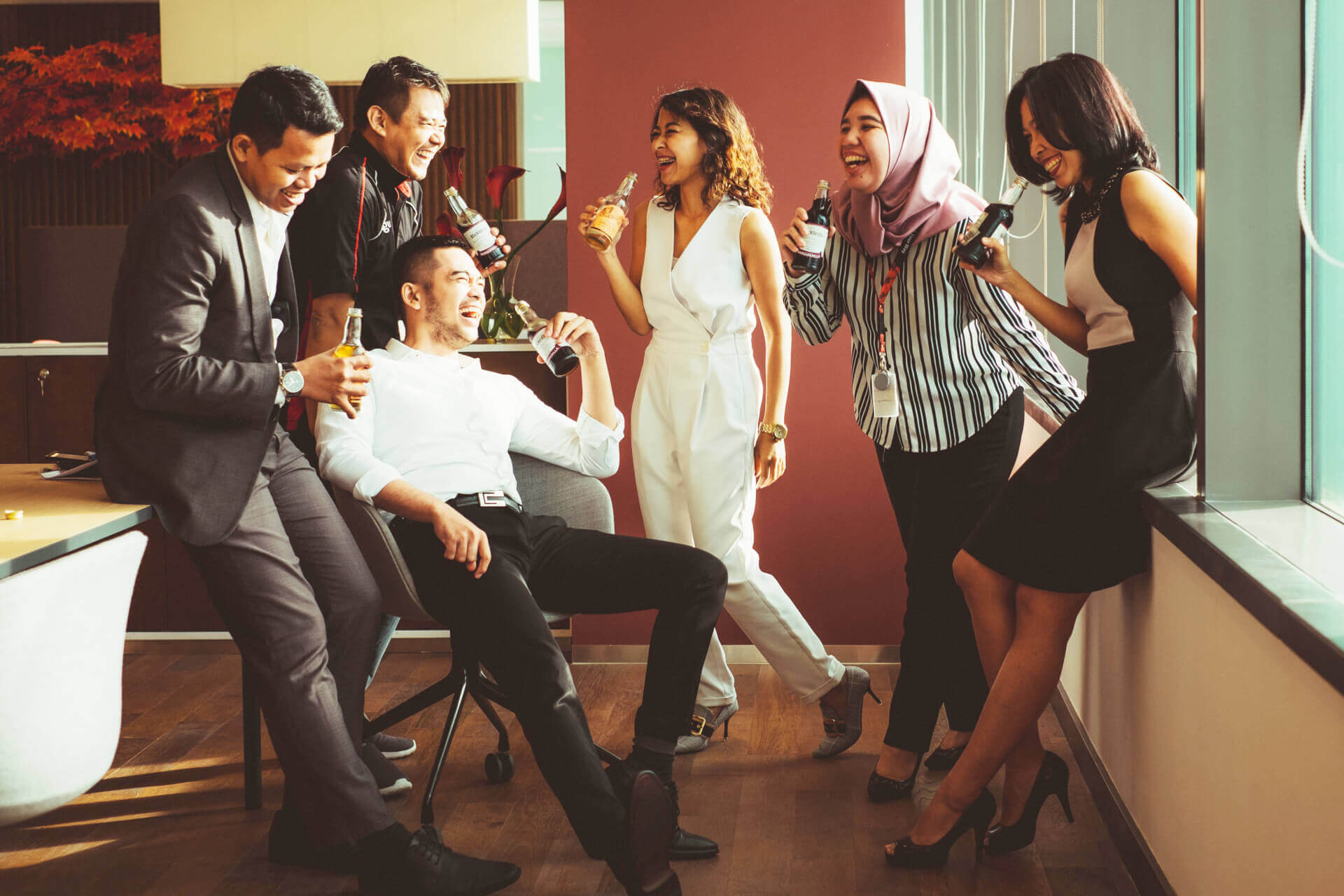 OPTYMALNY ROZMIAR – WIELKOŚĆ DOPASOWANA DO ETAPU STUDIÓW
W miarę postępowania edukacji zmieniają się potrzeby studentów. Młodsi potrzebują okazji do przypadkowej socjalizacji żeby kształtować swoją społeczną tożsamość i wtopić się w środowisko studenckie. Przestrzeń wspólna dla pierwszoroczniaków służy do odkrywania różnorodności, praktykowania umiejętności interpersonalnych oraz rozwijania znajomości. W związku z tym ich pokoje są mniejsze i częściej współdzielone, natomiast ogólnodostępna przestrzeń wspólna obszerna i różnorodna.
Akademiki powinny jednak odpowiadać na potrzeby całej edukacji akademickiej. Starsi studenci mają większą potrzebę prywatności i samodzielności oraz kontroli nad swoim środowiskiem. Dlatego w domach studenckich tworzą mniejsze społeczności, ale o silniejszych więzach. Wobec tego częściej zamieszkują pokoje niezależne, wyposażone w pełni wyposażone kuchnie. Są gotowi wziąć większą odpowiedzialność za swoją przestrzeń, co przygotowuje ich do przyszłego samodzielnego życia.
AKADEMIKI, CZYLI WIELE AKTYWNOŚCI W JEDNEJ PRZESTRZENI
Kilka aktywności w jednym miejscu przyciąga ludzi i promuje interakcje między różnymi grupami. Tak też działają akademiki. Łatwiej wejść do pokoju gdzie dzieje się równolegle wiele rzeczy i dołączyć do któregoś towarzystwa, niż zdecydować się na wejście gdy w środku jest tylko jedna grupa zajęta tą samą aktywnością.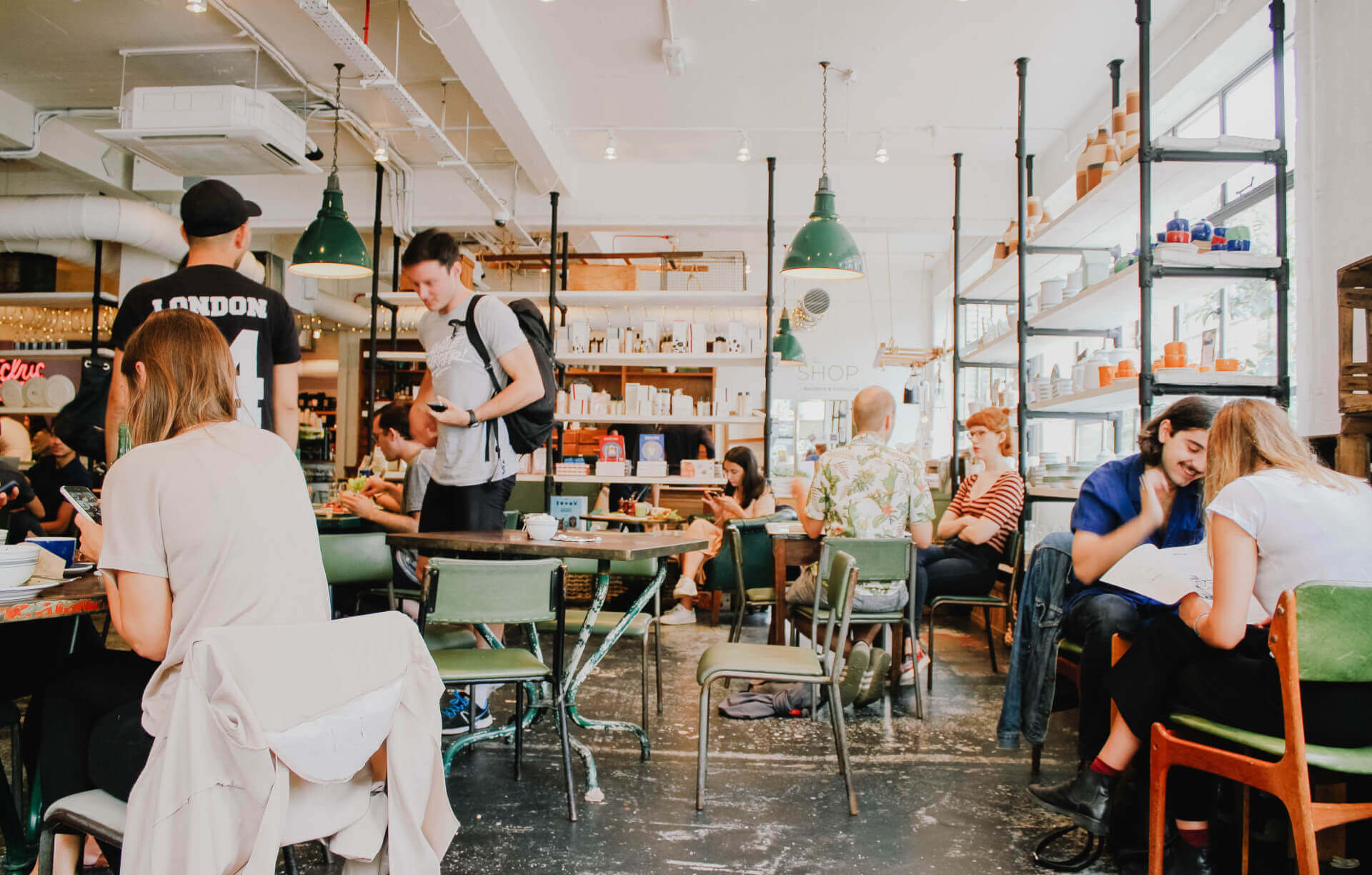 By umiejscowić wiele aktywności niezbędne są przestrzenie różnorodne i wielozadaniowe. Pokoje do nauki indywidualnej, pokoje do projektów grupowych, studia artystyczne lub warsztaty do brudnej pracy, tematyczne pokoje zainteresowań itp.
Często w ramach dywersyfikacji łączy się przestrzenie wewnętrzne z zewnętrznymi, przez co powstają dziedzińce wygrodzone zielenią, trawiaste patia, siłownie zewnętrzne czy skateparki. Akademiki często wyposaża się również w przestrzenie hybrydowe, które łączą różne funkcje. Przykładowo pomieszczenie pralni może być wyposażone w stół do pracy lub stół do bilarda, by stać się miejscem aktywności użytkowników.
PERSONALIZACJA PRZESTRZENI
Komfort mieszkania i użytkowania danej przestrzeni w dużej mierze zależy do możliwości jej personalizacji. To właśnie sprawia, że akademiki z "miejsca zamieszkania" mogą stać się "domem". Czasem wystarczy tablica korkowa w pokoju lub meble umożliwiające rearanżację, jednak można też ścianę w pomieszczeniu wspólnym zamienić w tablicę kredową i tym samym zainicjować publiczne forum.
Takie rozwiązania tworzą psychologiczną więź ze środowiskiem domu studenckiego i poczucie przynależności. Wpływa to na poczucie bezpieczeństwa, satysfakcję z zaangażowania w daną społeczność, długość zamieszkiwania w danym akademiku oraz aktywność po ukończeniu studiów.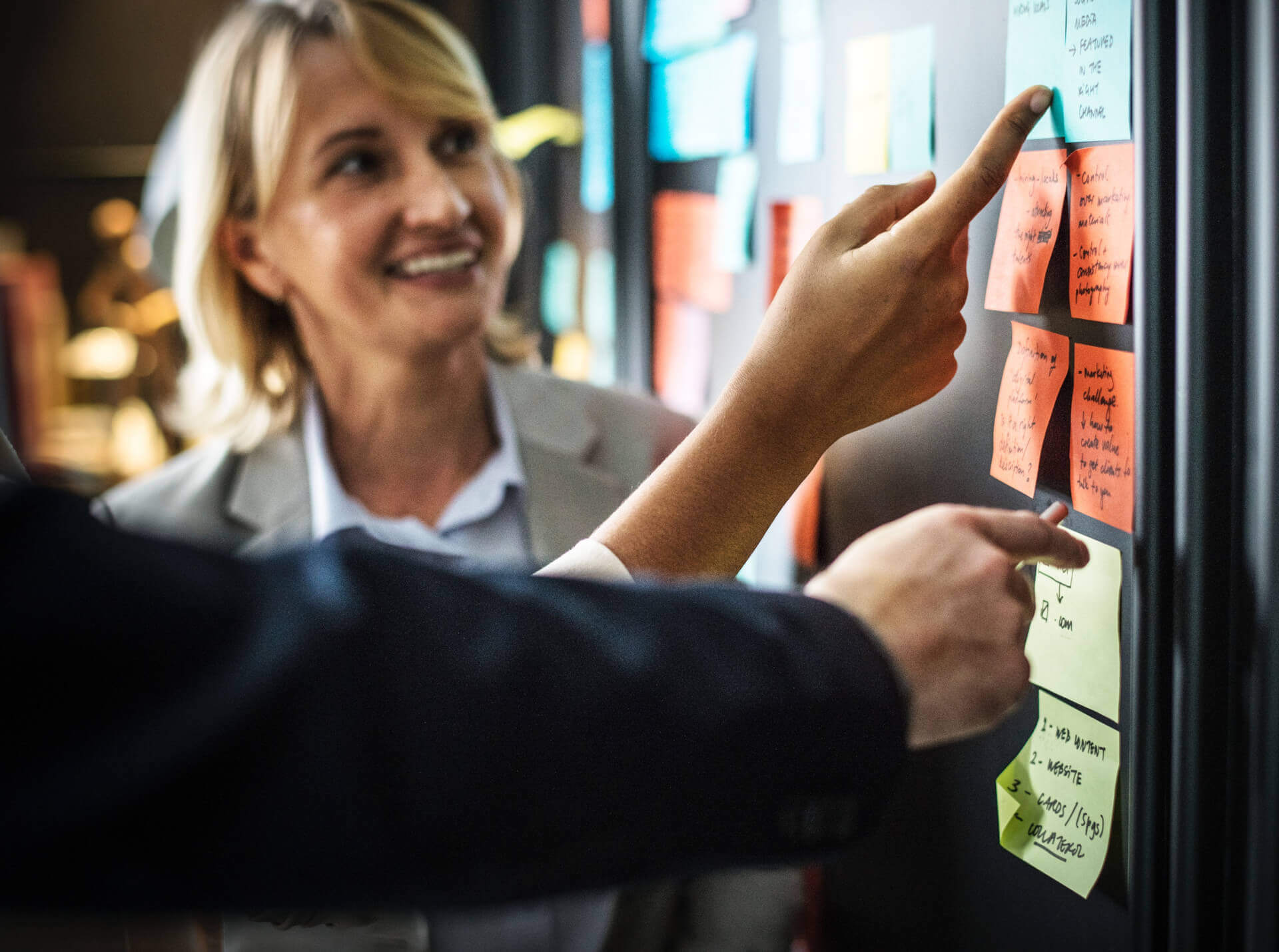 ARCHITEKTURA I CZYNNIKI ZEWNĘTRZNE

Jakość przestrzeni wspólnej zależy również od jej powiązań zewnętrznych i usytuowania w otoczeniu. Akademiki muszą się do tej kwestii stosownie odnosić. Istotny jest dostęp do naturalnego światła, przy czym warto pamiętać, że przestrzeń ta jest użytkowana głównie popołudniami i wieczorem. Powiązania z naturą, wyjście na taras, kontakt wzrokowy z zielenią, dostęp do terenów zewnętrznych znacząco poprawiają odbiór danej przestrzeni.
Ilość i rozmieszczenie wejść kształtuje szlaki komunikacyjne – im bardziej zróżnicowane tym lepiej, bowiem stwarzają więcej okazji do interakcji. Rozmiar budynku również ma znaczenie, akademiki zorientowane na rozwój społeczności nie powinny mieścić więcej niż pięciuset mieszkańców.
Projekt akademika ma znaczący wpływ na aktywność i zachowanie jego użytkowników. Oferując przestrzenie odpowiadające na społeczne oraz fizyczne potrzeby studenta budynek staje się narzędziem do budowania sukcesu akademickiego i osobistego, a sam stanowi wizytówkę inwestora.
---
Projektant, architekt. Absolwentka Politechniki w Warszawie i Walencji oraz Uniwersytetu w Seulu. Specjalizuje się w projektowaniu interakcji i tworzeniu przestrzeni publicznych.
Other articles