Jak wygląda rynek mieszkaniowy z perspektywy młodych Polaków? Kolejne pokolenia nie podchodzą do problemu swojego pierwszego mieszkania tak samo jak ich rodzice. Zmieniające się uwarunkowania społeczne, polityczne i gospodarcze grają tu sporą rolę. Równie ważny jest też sposób widzenia świata reprezentowany przez młodych oraz ich oczekiwania względem rynku mieszkaniowego.
Kariera mieszkaniowa to pojęcie, którym określić możemy dopasowanie formy zamieszkiwania do konkretnego etapu życia. Kształtowana jest zarówno przez ograniczenia finansowe gospodarstwa domowego (dochody oraz oszczędności), jak i czynniki zewnętrzne podyktowane ogólną sytuacją na rynku mieszkaniowym (cena i dostępność mieszkań, dostępne formy zamieszkania). Możemy wyróżnić trzy główne etapy kariery mieszkaniowej: usamodzielnienie, stabilizacja i starzenie.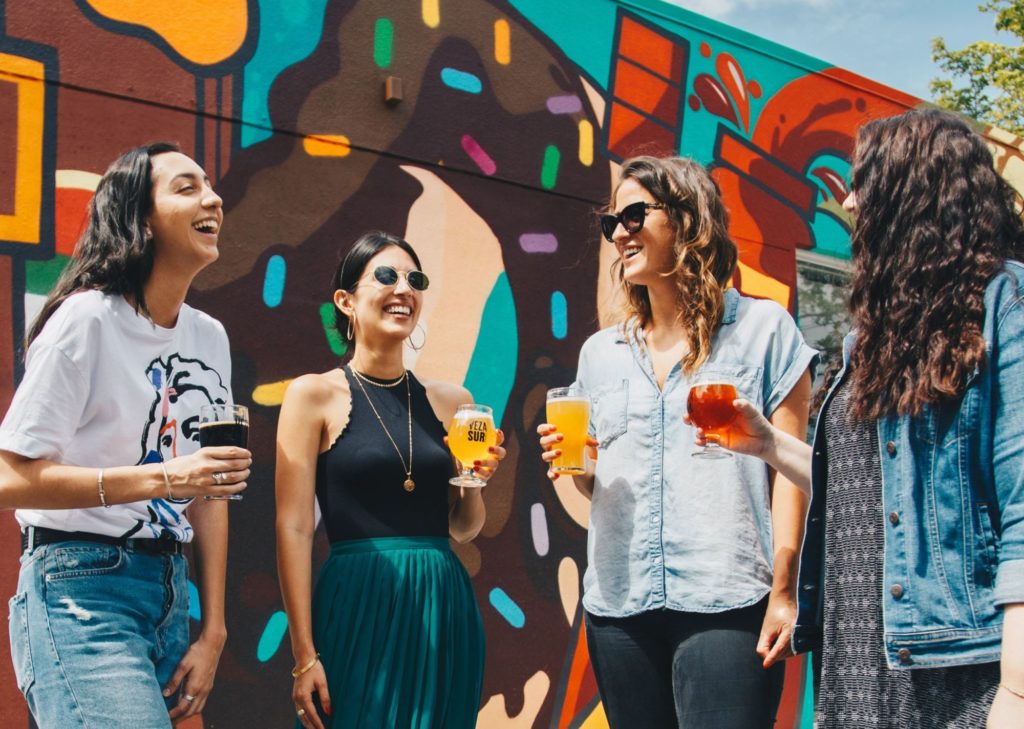 Etap usamodzielnienia – wynajem
Na pierwszym etapie kariery mieszkaniowej, kiedy młodzi ludzie decydują się na usamodzielnienie i podjęcie decyzji o wyprowadzeniu z domu rodzinnego, wskazuje się na najem jako dominującą formę zamieszkiwania. Jest to forma szczególnie przyjazna studentom oraz młodym absolwentom. Brak ustabilizowanej sytuacji finansowej, częste zmiany miejsca pracy oraz brak możliwości (lub chęci) zaciągnięcia kredytu, sprawia, że możliwość wynajmu mieszkania w pełni odpowiada ich potrzebom – ułatwia mobilność oraz nie wymaga podejmowania długotrwałych rozwiązań.
Od wielu lat jedyną możliwością w tym segmencie było zdobycie miejsca w akademiku lub wynajęcie mieszkania od osób prywatnych, często wynajmowanych bez niezbędnych umów i zabezpieczeń dla obu stron. Dzisiaj rynek zaczyna się profesjonalizować. Z jednej strony prywatni właściciele zaczynają rozumieć wartość legalnego najmu, z drugiej pojawiają się duże inwestycje w prywatne akademiki, coliving and mieszkania na wynajem.

Etap stabilizacji – własność
Dopiero na kolejnych etapach życia podejmuje się decyzję o przeprowadzce do własnego mieszkania. Potrzeba stabilizacji związana ze zwiększającymi się potrzebami mieszkaniowymi, decyzją o założeniu rodziny oraz ustabilizowaną sytuacją materialną sprawia, że mieszkanie własnościowe dla wielu osób staje się kolejnym krokiem w karierze mieszkaniowej.
W kontekście polskim jest to segment, który na lata zdominował cały rynek mieszkaniowy, co można uzasadnić sytuacją polityczną i uwarunkowaniami historycznymi. Warto jednak zaznaczyć, że im większe zaufanie do instytucji państwa oraz stabilności rynku najmu, tym mniej osób decyduje się na mieszkanie własnościowe. Etap stabilizacji trwa z reguły do momentu wyprowadzenia się dzieci z domu.

Etap starzenia – mniejsze potrzeby
Wraz ze starzeniem się ludzi zmniejszają się również ich potrzeby mieszkaniowe. Duże lokale mieszkalne okazują się problematyczne w utrzymaniu, wysokość rachunków często pożera znaczną część budżetu domowego, a problemy zdrowotne niejednokrotnie uniemożliwiają normalne funkcjonowanie w mieszkaniach na wyższych kondygnacjach bez dostępu do windy (tzw. więźniowie czwartego piętra). Z drugiej strony ich celem jest zmniejszanie poczucia samotności i izolacji, które często doskwiera nam w późnych latach życia. Na tym etapie popularnym rozwiązaniem staje się zamiana mieszkania na mniejsze, lepiej spełniające potrzeby osób starszych.
Modele budownictwa senioralnego, cohousingu i domów opieki są bardzo popularnym rozwiązaniem niemal we wszystkich krajach Europy Zachodniej, ponieważ pozwalają na dostosowanie mieszkań i osiedli do potrzeb różnych seniorów. W kontekście polskim jest to dopiero raczkujący temat, którego szybki wzrost będziemy mogli obserwować w nadchodzących latach.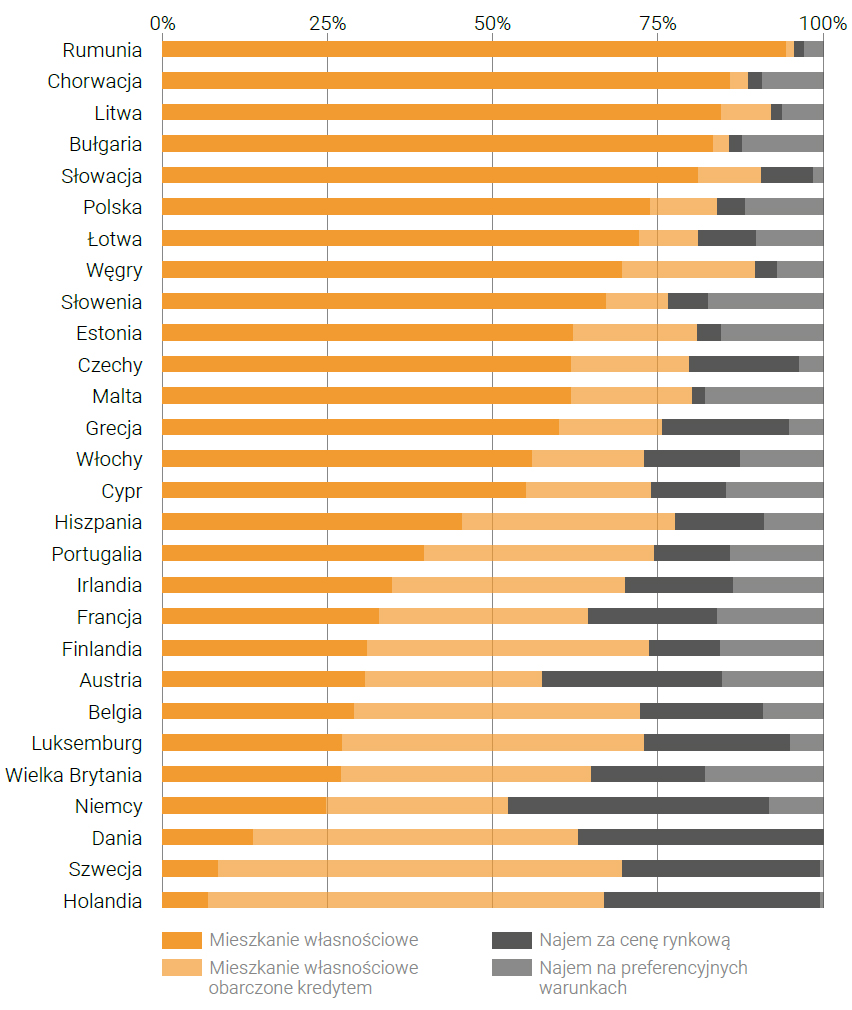 W obecnym dyskursie wskazuje się na kluczową rolę rynku najmu jako elementu regulującego sytuację mieszkaniową. Jest to szczególnie ważne na wczesnych etapach kariery mieszkaniowej, w momencie kiedy młodzi ludzie decydują się opuszczenie domu rodzinnego lub zmianę miejsca zamieszkiwania. Obecna sytuacja charakteryzuje się małym zaufaniem do najmu, krótkotrwałymi umowami nie gwarantującymi stabilizacji oraz strachem przed niepożądanymi lokatorami. Brak stabilizacji w tym segmencie zamieszkiwania prowadzi do "wpychania" młodych w kredyty hipoteczne, a w efekcie zmniejszenia mobilności tej grupy społecznej. W kontekście nadchodzących zmian demograficznych i ponad 40% spadku liczby osób w wieku 25-35 lat w przeciągu następnych dwóch dekad, czynnik ten może okazać się kluczowym dla polskiej polityki mieszkaniowej.
---
Obserwator zmieniających się trendów, które pomaga przełożyć na architekturę. Współzałożyciel ThinkCo – real estate research lab, firmy specjalizującej się w analizie rynku i tworzeniu strategii miejsc. Ekspert rynku najmu i inwestycji alternatywnych (prywatnych akademików, colivingów, domów seniora), co potwierdzone zostało w 2019 roku międzynarodową nagrodą Archi-World Academy Award.
Other articles