Mikroakademiki nie doczekały się żadnej oficjalnej definicji w Słowniku Języka Polskiego. Mimo to w "branży" inwestycji indywidualnych jest to jeden najgorętszych tematów co najmniej od kilku lat. Mówiąc "mikroakademiki" z reguły mamy na myśli adaptacje przestrzeni mieszkania dążącą do stworzenie maksymalnie dużej liczby niezależnych sypialni. Celem takich działań jest podniesienie zyskowności z inwestycji.
Dlaczego temat stał się tak nośny wśród inwestorów indywidualnych? Prawdopodobną przyczyną jest wzrost liczby indywidualnych inwestorów na rynku nieruchomości, który wskazuje na rentowność tych inwestycji. Typowe inwestycje w mieszkania na wynajem Polaków to jeszcze do niedawna głównie małe lokale, takie jak kawalerki, M2 i M3. Co ciekawe – ich pochodzenie nie miało pierwotnie znamion rentierskich. Kupowano je dziecku, gdy szło na studia.
Część z lokali obecnych na rynku, zwłaszcza w dużych miastach, to też pochodzące ze spadku po dziadkach z którymi nie do końca był pomysł co zrobić. W końcu znalazły się na rynku wynajmu. Czym przez ostatnie lata charakteryzowały się takie mieszkania? Zwykle niskim standardem wyposażenia i wystrojem nie zmienianym nawet przez dwie-trzy dekady. Niosło to ze sobą niski przychód z najmu, a potencjalni lokatorzy nie mogli oczekiwać cudów.
BARDZO RENTOWNA INWESTYCJA
Obecnie coraz częściej nieruchomości prezentowane są jako doskonała inwestycja kapitałowa praktycznie dla każdego Kowalskiego. Niskie stopy procentowe odstraszają od trzymania pieniędzy na kontach oszczędnościowych, czy innych bezpiecznych instrumentach finansowych. Jednocześnie zachęcają do zaciągania coraz większej liczby kredytów hipotecznych pod nieruchomości które "mają je spłacić".
Jaka jest przewaga inwestycji w mikroakademiki od typowego M3 czy kawalerki? Typowe inwestycje w małe mieszkania mogą przynieść Kowalskiemu ok 4-6% w skali roku. Przy założeniu braku pustostanów oraz umiejętności zarządzania najmem – lub przekazaniu zarządzania wyspecjalizowanej firmie, która za swoje usługi policzy ok kilkanaście procent przychodu. Mikroakademiki dają szansę na zyski wynoszące ponad 10% w skali roku. Najważniejszą z punktu widzenia inwestora prywatnego jest jednak możliwość utrzymania pozytywnego bilansu finansowego z danej inwestycji.
Małe mieszkanie po opłaceniu raty kredytu, czynszu i mediów, przyniesie stosunkowo niewielki zysk. Po opodatkowaniu wyniesie on kilkaset złotych. Jeśli mieszkanie wynajmowane jest studentom powstaje zagrożenie straty. Wystarczy, że jeden z pokoi, choćby w okresie wakacyjnym, będzie stał pusty, a zaczniemy "dokładać do tego interesu". Natomiast mikroakademiki tworzą poduszkę finansową która, ponad kosztami utrzymania nieruchomości, może wynieść nawet kilka tysięcy złotych.
Jak odpowiednio zrealizować taką inwestycję? Przede wszystkim lokalizacja, lokalizacja, lokalizacja – po czwarte okna. Mikroakademiki najczęściej tworzone są w kamienicach stojących w ścisłych centrach miast. Zainteresowaniem cieszą się choćby osiedla takie jak Ołbin czy Przedmieście Oławskie we Wrocławiu. Ze względu na bliskość wydziałów Uniwersytetu, Politechniki oraz występujących tam biurowców, osiedla te zamieszkuje coraz więcej studentów i młodych osób pracujących.
W jaki sposób dzielić lokal? Funkcjonuje zasada, żadne okno nie może się zmarnować. Jeśli więc staniemy się właścicielem stumetrowego mieszkania składającego się z czterech przechodnich pokoi i jasnej kuchni bardzo prawdopodobne, że przy stosunkowo niewielkim nakładzie finansowym uda nam się stworzyć siedmio/ośmio pokojowy akademik z dodatkową łazienką i w pełni wyposażoną kuchnią.
NEUTRALNE I SCHLUDNE
Pokoje w takich lokalach są zwykle o wiele mniejsze niż te, z którymi można spotkać się w kamienicach bez podziału. Jedynki mają 6-9 m2. Pokoje 12-15 metrowe można spokojnie aranżować jako dwójki. Taki pokój musi znaleźć się przynajmniej jeden. Prawo wymaga bowiem, by w mieszkaniu (bez względu na przeznaczenie) znajdowało się przynajmniej jedno pomieszczenie powyżej 15 m2.
Kluczem jest dobrze wykorzystanie przestrzeni. Każdy pokój zazwyczaj wyposaża się podobnie, wykończenie musi być neutralne, by spodobało się możliwie jak największej statystycznie liczbie odbiorców. Meble to tzw. "standard Ikea". Do tego w pokojach i częściach wspólnych dominują elementy powiększające optycznie wnętrze. Lustra, drobne elementy dekoracyjne i jasne kolory, takie jak biele, beże i szarości. Wszystko musi być schludne, ale niekoniecznie drogie.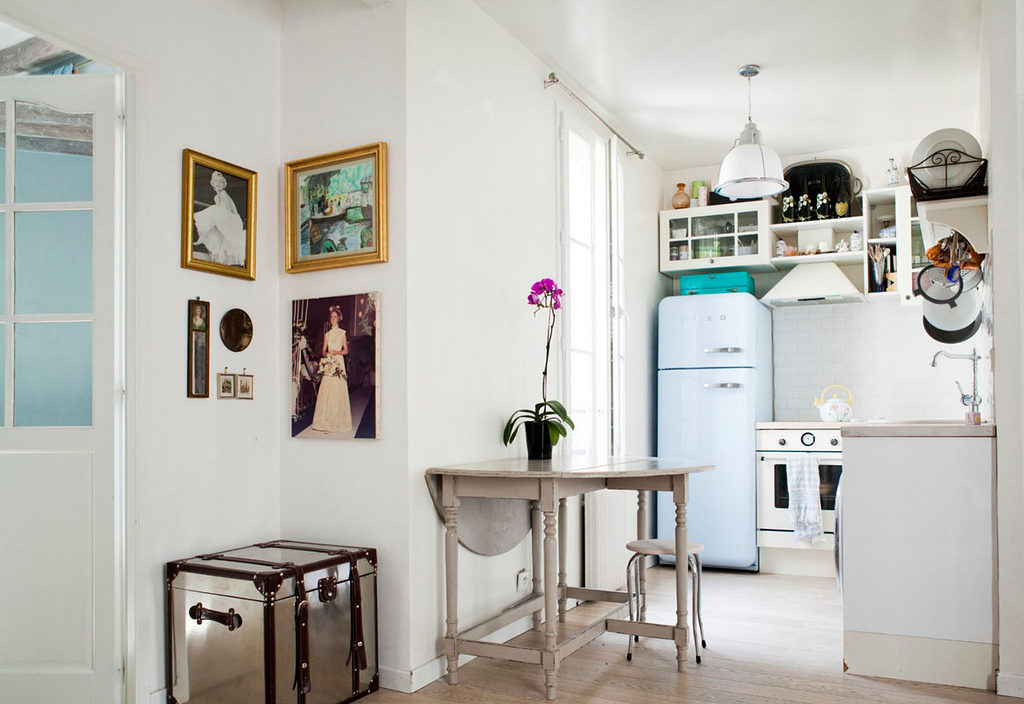 Co jest nam potrzebne poza przysłowiowymi ściankami działowymi w poprzek pokoju? Zazwyczaj wymianę i rozbudowę przejść musi instalacja elektryczna. W mieszkaniu może pojawić się nawet kilkadziesiąt punktów poboru mocy, a rozdzielnia elektryczna urośnie do monstrualnych rozmiarów. Należy pamiętać przy tym o tzw. różnicówce, która zapewnia dodatkowe zabezpieczenie przed porażeniem prądem. To istotne, bo do niedawna nie była standardem w wielu polskich mieszkaniach.
W kwestiach sanitarnych, absolutnym minimum jest rozdzielenie funkcji toalety i łazienki. Przy większej liczbie lokatorów konieczne może być zaaranżowanie drugiej, w pełni wyposażonej łazienki. Gdy brakuje na to miejsca dobrą alternatywą jest organizacją mniejszej łazienki i dwóch niezależnych toalet.
Kuchnia to natomiast główna przestrzeń wspólna. Najważniejsze jest tu zapewnienie komfortowej możliwości przechowywania jedzenia na półkach i w lodówkach. Standardem jest powielanie lodówko-zamrażarek i dodawanie dodatkowych półek kuchennych. Część inwestorów opisuje półki w lodówkach i szafki kuchenne numerkami, aby każdy mógł dysponować podobną ilością miejsca.
PUNKTY ZAPALNE
Kuchnia i jej wspólne wykorzystywanie nie jest jednak najistotniejsze. Nie od dziś wiadomo, że najważniejszym wyposażeniem każdego mieszkania jest Internet. Mikroakademiki działają tak samo. Najemcy mogą nie reagować na kilkudniowy brak ciepłej wody w mieszkaniu – ale problemy z internetem zgłoszą w przeciągu kilkudziesięciu minut. Dlatego niezbędne jest zapewnienie stabilnego i szybkiego internet w każdym miejscu mieszkania.
Z reguły urządzenia oferowane przez operatorów mają zbyt mały zasięg, by pokryć stumetrowe mieszkanie w kamienicy. Niezbędne mogą okazać się mocniejsze routery i repetery sygnału wpinane w gniazdka elektryczne. W przypadku wyjątkowo opornej przestrzeni najlepszym rozwiązaniem może okazać się przeprowadzenie sieci kablowej do każdego z pokojów. Ważne, by zdecydować o tym przed rozpoczęciem remontu.
Co natomiast nie jest ważnym wyposażeniem? Zbędna jest telewizja, w ogóle nieoczekiwana przez najemców. Nie warto też przesadzać z ceną wyposażenia. Zbędnym wydatkiem jest droga kuchnia z dwiema zmywarkami, a supernowoczesna pralko-suszarka za może stać się nawet zarzewiem potężnego konfliktu z najemcami, jeśli ulegnie trwałej awarii z powodu niewłaściwego użytkowania.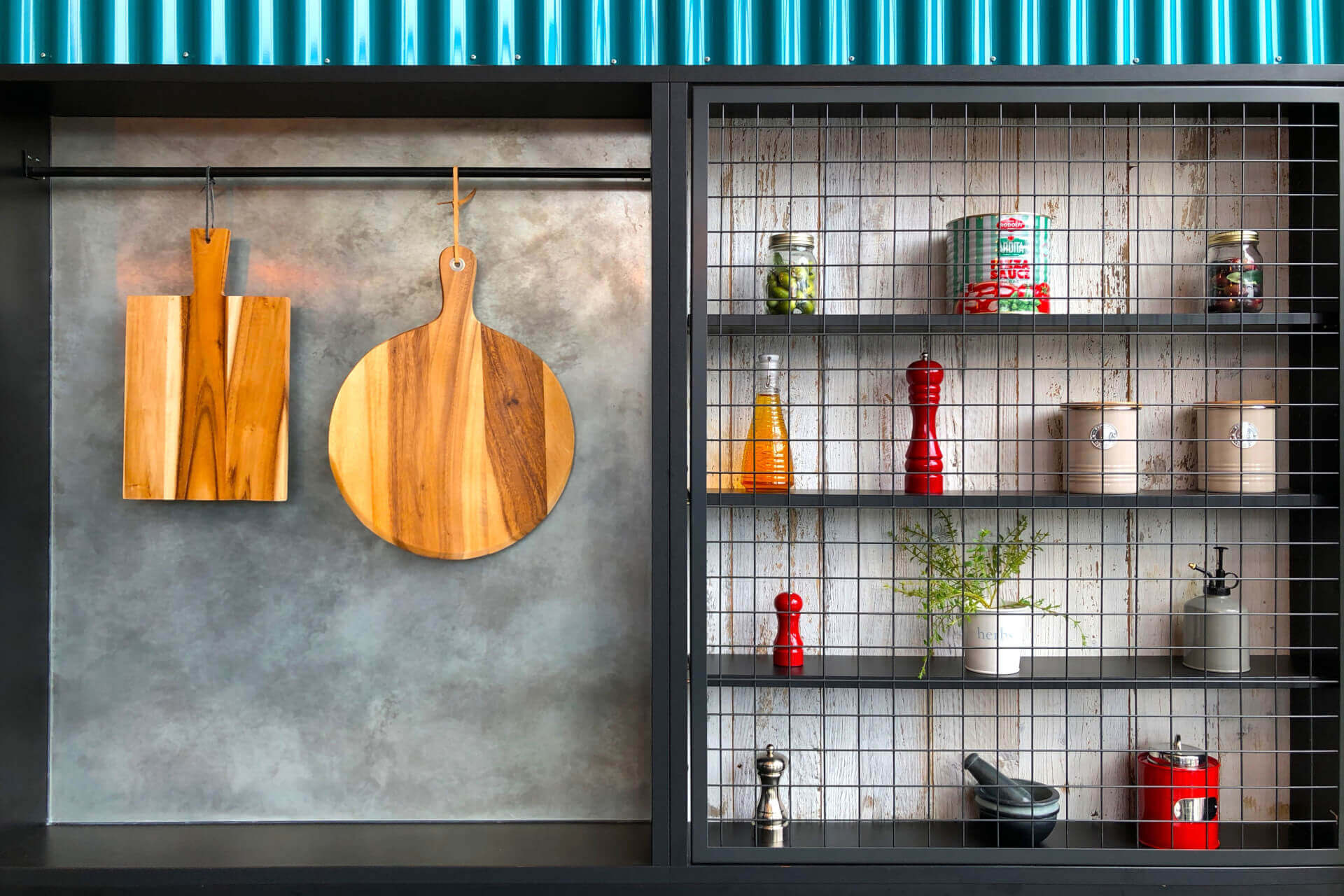 Główną obawą ludzi, którzy słyszą o tej formie aranżacji przestrzeni, jest wątpliwość czy uda im się znaleźć najemców na takie mieszkania? Bo czy ktoś chciałbym mieszkać w 10 osób w jednym mieszkaniu? Odpowiedź daje empiria – autor poniższego tekstu zainwestował już w mikroakademiki. Zwolniony lokal wynajmuje w średnio 2 dni – ponieważ zapotrzebowanie na dobrze wyposażone jednoosobowe pokoje w centrum wzrasta.
Dobrze zaprojektowane i wykonane 6-10 pokojowe mikroakademiki mogą być dużo spokojniejszym miejscem do mieszkania i nauki, niż typowe mieszkanie studenckie. Z prostej przyczyny – dzięki dobrej aranżacji przestrzeni w takich mieszkaniach nie ma gdzie urządzać imprez na kilkadziesiąt osób. Łatwo natomiast urządzić je w zwykłym mieszkaniu w kamienicy czy nawet zwykłym M3. Wystarczy pomysłowy najemca.
ZARZĄDZANIE KONFLIKTEM
Rzeczywistą zmorą, Tak właściciela, jak i jego najemców, może okazać się natomiast bałagan i konflikty powstałe na tym tle pomiędzy najemcami. W ekstremalnych przypadkach pachnące świeżością i ślicznie prezentujące się w dniu przeprowadzki mieszkanie po kilkunastu tygodniach może zacząć przypominać melinę. Łatwo jednak nad tym zapanować, narzucając na najemców odgórnie grafik sprzątania, zwykle większości najemców będzie zależeć na utrzymaniu porządku przynajmniej w częściach wspólnych mieszkania. I będą dyscyplinować "czarne owce" do regularnego utrzymywania porządku.
Co jednak zrobić gdy najemcy nie dogadują się – lub dogadali się, że bałagan im odpowiada? Dla najbardziej opornych bałaganiarzy skuteczne mogą okazać się zapisy w umowie najmu o tym, że w przypadku braku utrzymywania porządku w mieszkaniu zostaną obciążeni kosztami profesjonalnego sprzątania.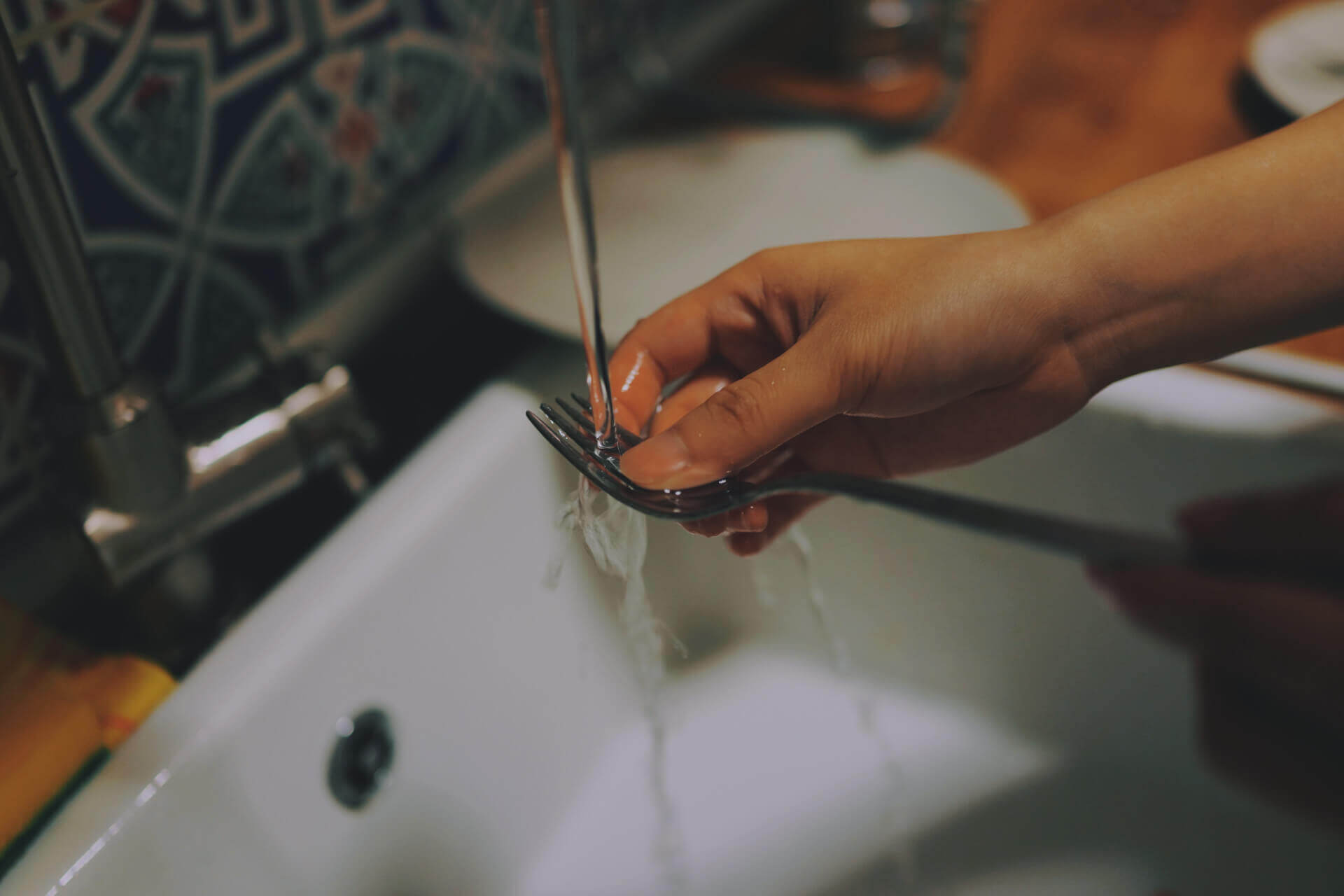 Liczyć trzeba na najlepsze, jednak gotowym być również na najgorsze. Dlatego należy miec na uwadzę możliwość pojawienia się mniejszych i większych konfliktów. Tak pomiędzy właścicielem a najemcami, jak i – co gorsza – pomiędzy samymi najemcami. Zwykle mogą zaczynać się niegroźnie od zostawiania brudnych naczyń w zlewie, by ostatecznie doprowadzić mogą do "szantażu" albo on się wyprowadza albo ja. Konflikty mogą okazać się dużo poważniejsze, dotyczyć mogą płatności, przestrzegania ciszy nocnej, kradzieży, zniszczeń cudzego mienia.
Przed większościom zagrożeń ustrzeże dobrze sformułowana umowa, chroniące interesy obu stron. Bardzo ważnym elementem jest odpowiedni pakiet ubezpieczeń chroniący Twoje mienie i mienie sąsiadów.
NAJWAŻNIEJSZE SĄ RELACJE
Mimo konieczność zabezpieczenia i brania pod uwagę czarnych scenariuszy, wciąż najważniejsze w tym biznesie są dobre relacje z najemcami. Należy być świadomym, że świadczy się usługi, które muszą być zadowalające dla Klientów. Jeśli będziemy mieć rewelacyjne mieszkanie, ale nie stworzymy atmosfery wzajemnego szacunku i zaufania, bardzo szybko możemy zostać zaklasyfikowani przez swoich najemców, jako dziwak, gbu albo cham. Złe opinie na temat właścicieli mieszkań krążą nie tylko w anegdotach, ale może pojawić się w Internecie na grupach facebookowych czy forach. Ciężko potem odkręcić taką sytuację.
Ja sam kieruje się takimi zasadami. Dobre relacje i swobodna atmosfera w kontaktach z najemcami to najważniejsze wartości, jakie staram się oferować swoim najemcom. Oni natomiast bez problemu wywiązują się z podpisanych umów, a także polecają moje nieruchomości swoim znajomym i sami chętnie do nich wracają. Moje mikroakademiki również cieszą się taką opinią. Rynek nieruchomości to gra, w której liczą się różne talenty. Najważniejsze są przy tym dwa. Zdolność realizacji rentownych inwestycji oraz umiejętność nawiązywania przyjaznych relacji z ludźmi, którym oddamy nasze mieszkania do dyspozycji.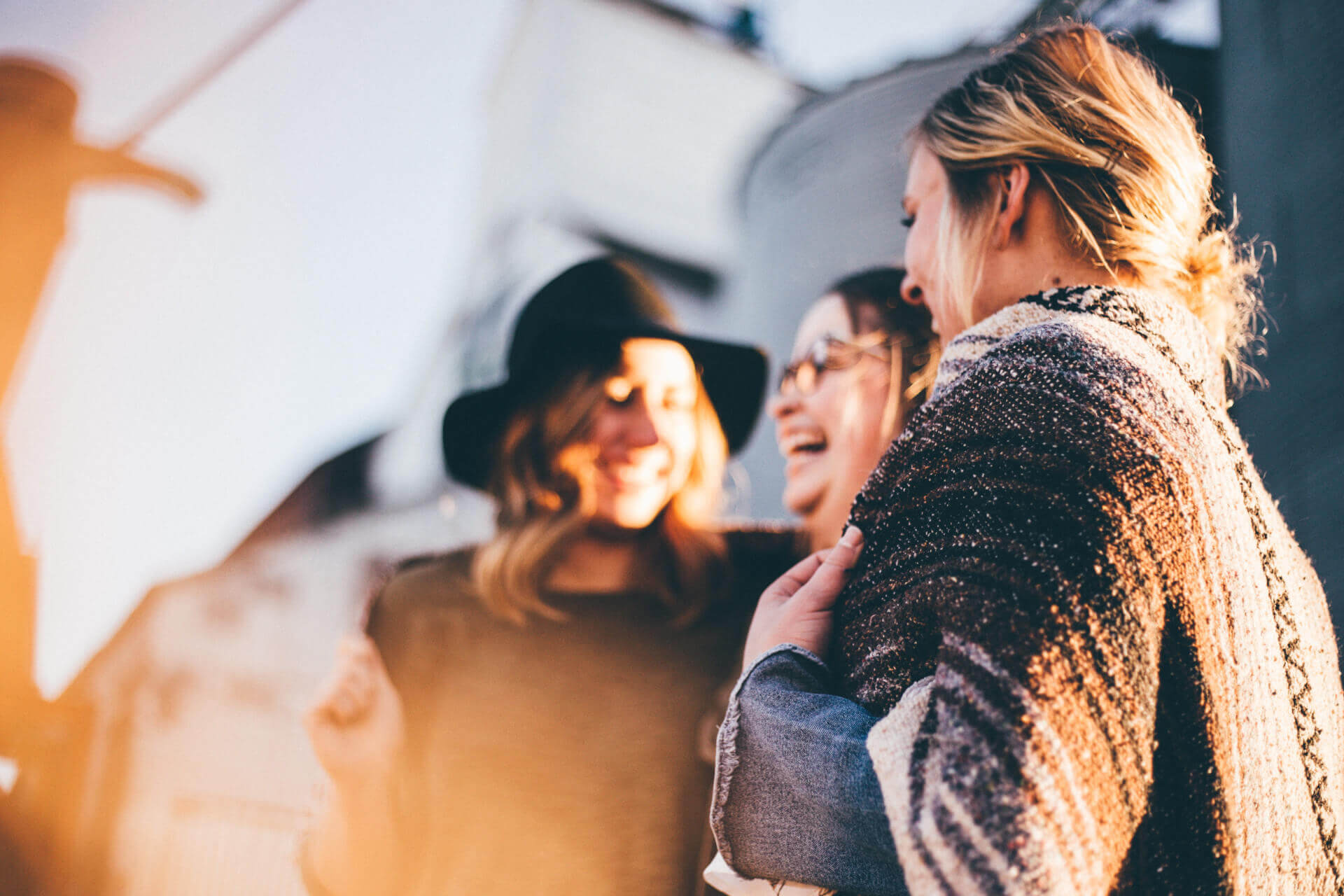 ---
We are a research and development company specializing in the real estate market. We help implement strategies for this sector to create better processes, products and places.
Our mission is to turn new ideas into reality. We combine the knowledge of researchers with the experience of the business world and help implement innovations on the real estate market.
Other articles