Pierwszy dzień Property Forum w Warszawie za nami. Sporo ciekawych prelekcji, ludzi którzy chcą zmieniać rynek i dyskusji na tematy związane z najmem, coworkingami czy przestrzeniami handlowymi. Najciekawszym elementem, na których chciałbym jednak zwrócić uwagę była pierwsza edycja Proptech Festiwal.
Startupów proptechowych na rodzimym rynku mamy dopiero ok. 60, ale te już obecne pozwalają z nadzieją patrzeć w przyszłość. Widać duże zainteresowanie tematyką Internet of Things, inteligentnym zarządzaniem budynkami, optymalizacją procesu najmu czy organizacją procesu budowlanego.  Dla tych, którzy nie mieli okazji do nas dotrzeć krótkie podsumowanie najważniejszych trendów i 10 finalistów: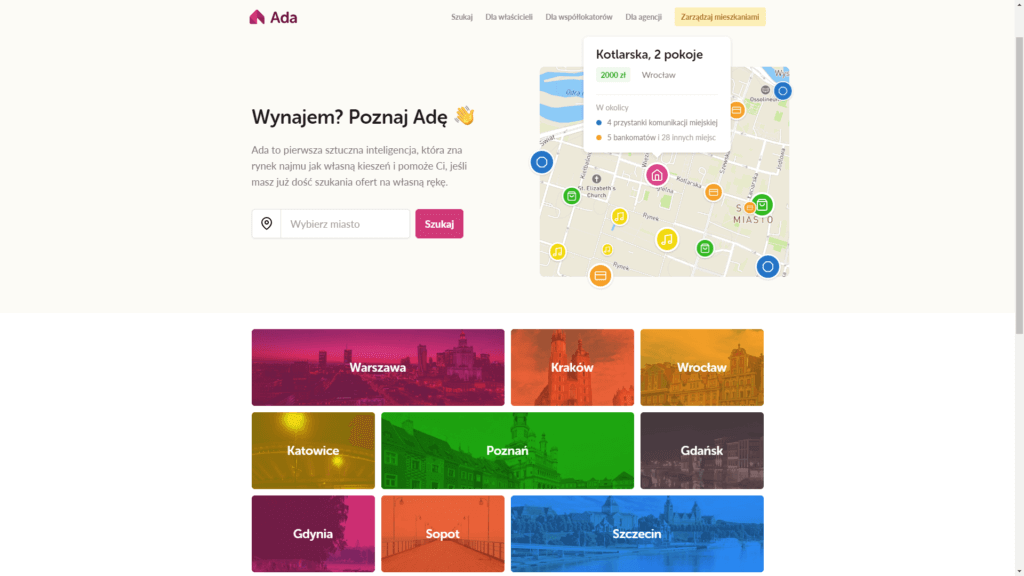 Ada – to mój absolutny faworyt. Kto choć raz planował wynająć mieszkanie ten doskonale wie, jak koszmarny jest to proces. Wyszukiwanie ogłoszeń, telefony, maile, wymagania właścicieli, umawianie wizyty, castingi, problemy z umową i wiele, wiele więcej – tak wygląda standardowy proces wynajęcia mieszkania, który postanowili uprościć pomysłodawcy Ady, czyli inteligentnego asystenta najmu mieszkań zasilanego sztuczną inteligencją. Aplikacja wykorzystuje komunikatory internetowe do zebrania informacji od potencjalnego najemcy, dopasowanie go do najlepszych ofert i skontaktowania z właścicielem mieszkania. Obecnie Ada ma w swojej bazie ponad 300 tys. zarejestrowanych użytkowników i jak mówią założyciele "ciągle się uczy".
Connected by Skanska – jeśli budynek potraktujemy jako hardware to możemy stwierdzić, że Skanska postanowiła zainwestować w porządny software. Wirtualna recepcja, asystent parkowania, zarządzanie usterkami, śledzenie lokalizacji użytkowników, komunikacja ze współpracownikami czy zdalne sterowanie systemami HVAC, to mocna oferta na jeszcze raczkującym rynku. Skanska ma w planach wdrożyć ten system we wszystkich swoich budynkach, a do tego rozważa komercjalizację produktu i udostępnienie ich innym graczom na rynku biurowym.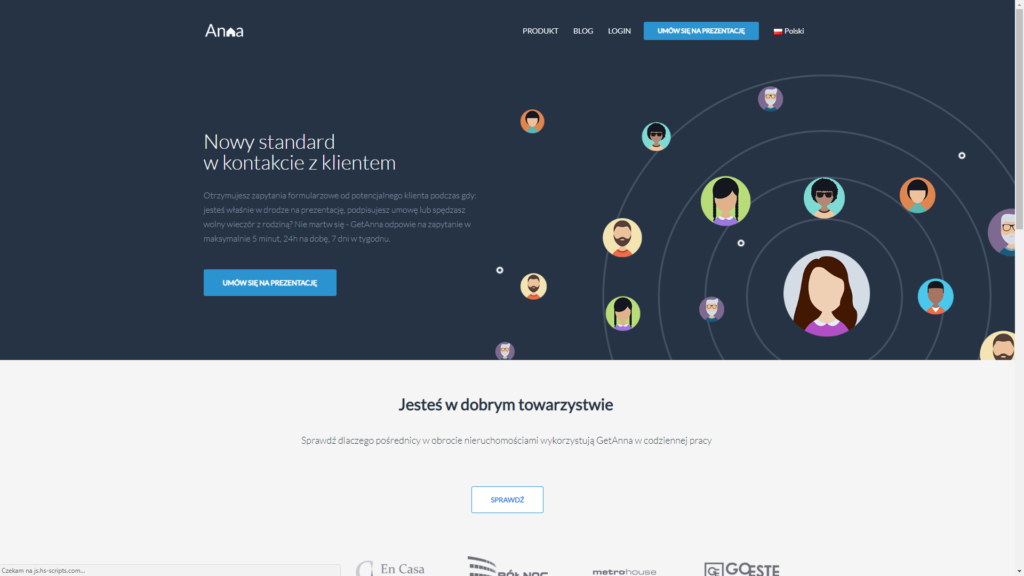 Get Anna – to bot wspierający biznesy w pierwszym kontakcie z klientami. Założyciele tego startupu porównują formularze internetowe do wirtualnych salonów sprzedaży, w których rzadko spotkamy sprzedawcę, a jeśli już to musimy czekać na niego godzinami. Słaba recepta na sukces, prawda? Zamiast tego Get Anna proponuje inteligentne zebranie informacji o potrzebach klienta, automatyczne stworzenie jego profilu w systemie firmowym oraz odpowiedź na jego potrzeby w max. 5 min, niezależnie od dnia i godziny. Jeśli system będzie w połowie tak wydajny jak sugerują właściciele, to biznes zyskał właśnie potężne narzędzie do budowania relacji z klientami.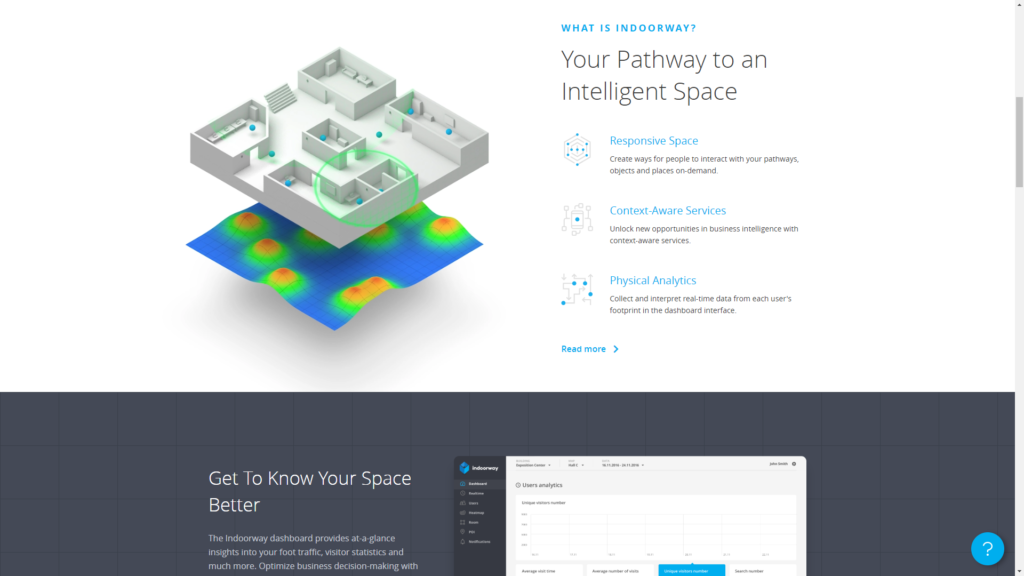 Indorway – to system nawigacji wewnętrznej w budynku, który dzięki silnikowi mikrolokalizacyjnemu analizuje ruch człowieka po budynku. Z mojej perspektywy fenomenalne narzędzie, które możemy określić mianem google analytics dla budynków. Indorway sprawdzi dla nas jakimi ścieżkami poruszają się użytkownicy i goście budynku, gdzie najchętniej spędzają czas oraz jakie przestrzenie nie działają zgodnie z założeniami. Do tego system komunikacji pomiędzy użytkownikami i inteligentne zarządzanie obiektem. Możliwości jakie otwiera przed nami ten system możecie wyobrazić sobie sami.
Pragmasoft – kolejny startup z kategorii inteligentnego zarządzani budynkami skupia się na zwiększeniu efektywności wykorzystania przestrzeni. Jeśli weźmiemy pod uwagę dwa podstawowe czynniki stojące za powstaniem Pragmasoft, czyli fakt, że ok. 50% powierzchni biurowej jest nieefektywnie wykorzystywanej, a 40% użytkowników regularnie niezadowolonych ze swojego miejsca pracy, to mamy na tym polu sporo do nadrobienia. Firma wykorzystuje sensory termalne do monitorowania open space'ów, sal konferencyjnych i powierzchni wspólnych, tak żeby dostarczyć nam rekomendacje na temat ich najbardziej optymalnego wykorzystania.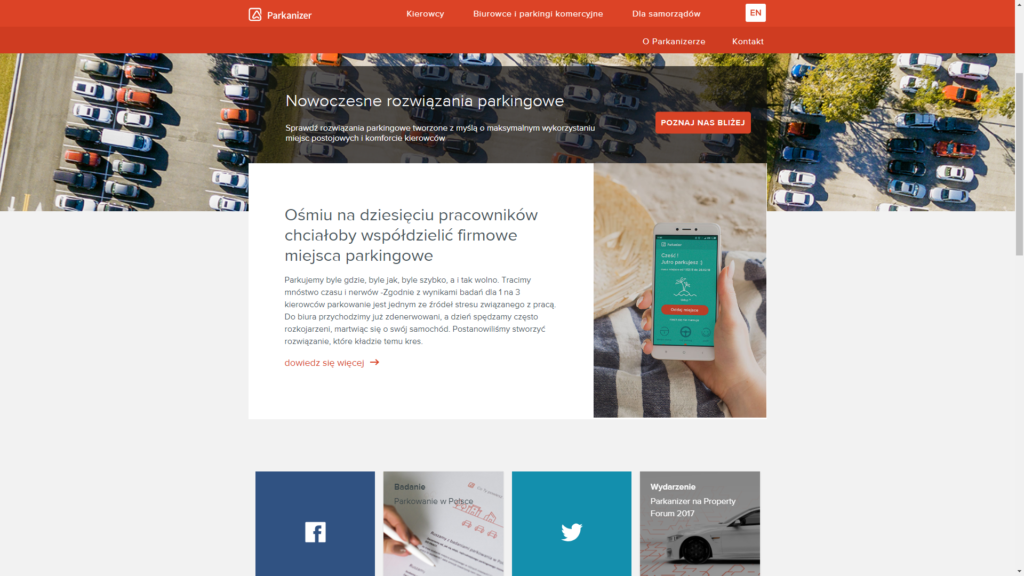 Parkanizer – to system stawiający na współdzielenie miejsc parkingowych. W przypadku stołecznych biurowców 36% z nich regularnie stoi pusta i jeśli odpowiednio zaadresować ten problem, to od ręki możemy rozwiązać gigantyczny problem związany z parkowaniem. Autorzy pomysłu proponują aplikację umożliwiającą udostępnianie swojego miejsca parkingowego w momencie kiedy planujemy dzień poza biurem. Aplikacja wzbudza pewne wątpliwości co do bezinteresownego dzielenia się użytkowników przestrzenią, ale możemy mieć nadzieję, że ta kwestia zostanie odpowiednio potraktowana i w przyszłości dostępność miejsc parkingowych nie będzie już problemem.
ProperGate – to jedyny startup z kategorii Construction Tech (ConTech), którego celem jest optymalizacja procesów logistycznych na placach budowy. Jeśli widzieliście kiedyś dużą budowę w centrum miasta to wiecie o czym tutaj mowa – dziesiątki poddostawców, betoniarki, dźwigi, wyładunki materiałów, a wokoło miasto, które próbuje normalnie funkcjonować. Autorzy systemu proponują system zarządzania całym tym procesem, tak żeby zaoszczędzić kierownikom budowy sporo czasu, a okolicznym mieszkańcom nerwów w trakcie budowy.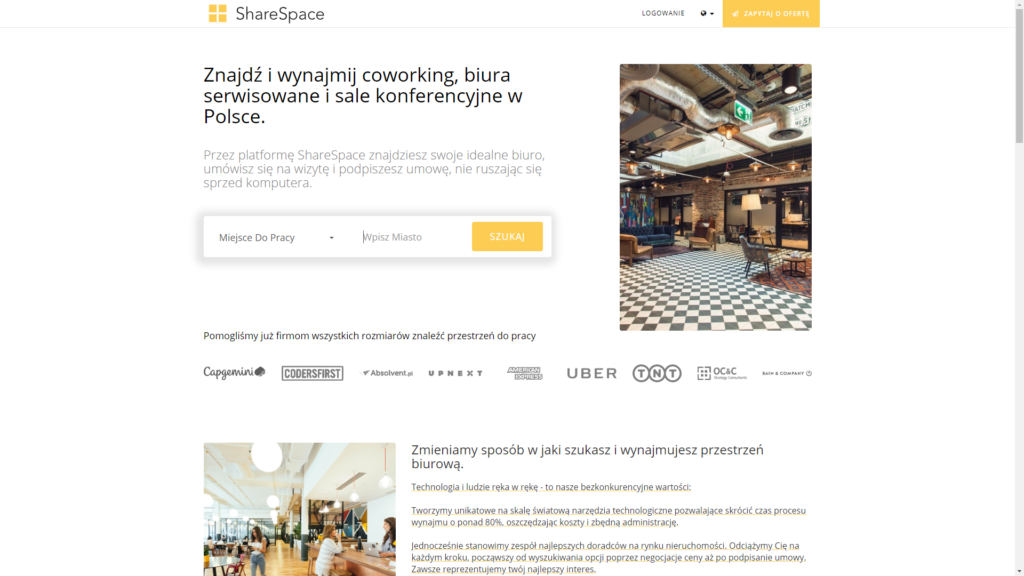 ShareSpace – postawił sobie za cel maksymalne uproszczenie procesu wynajmu coworkingu. Dzięki intuicyjnemu systemowi możemy szybko wyszukać i porównać coworki, skomunikować się z właścicielem i zdalnie podpisać umowę najmu. Warto wspomnieć, że jest to pierwszy startup na świecie, który zaadaptował blockchain do procesu wynajmowania przestrzeni. Najszybsza transakcja wynajęcia biura za ich pośrednictwem zajęła dotychczas 10 min. Robi wrażenie, prawda?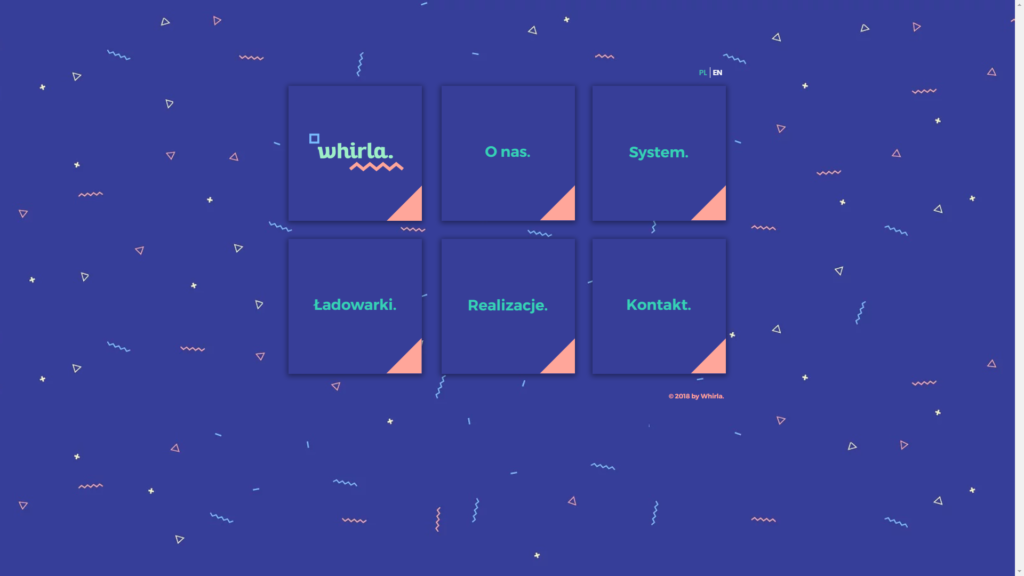 Whirla – ręka w górę ilu z nas regularnie ma problem z telefonem rozładowującym się w najmniej odpowiednim momencie. Założyciele Whirla postanowili rozwiązać ten problem łącząc IoT z meblami biurowymi, które mogłyby ładować bezprzewodowo nasze urządzenia. Moją największą wątpliwość wzbudza fakt, że jest to rozwiązanie podobne do łączenia się w wi-fi w kawiarniach, gdzie w zamian za dostęp do sieci musimy oddać część naszej prywatności. Możliwość doładowania telefonu jest jednak kusząca, więc kto wie…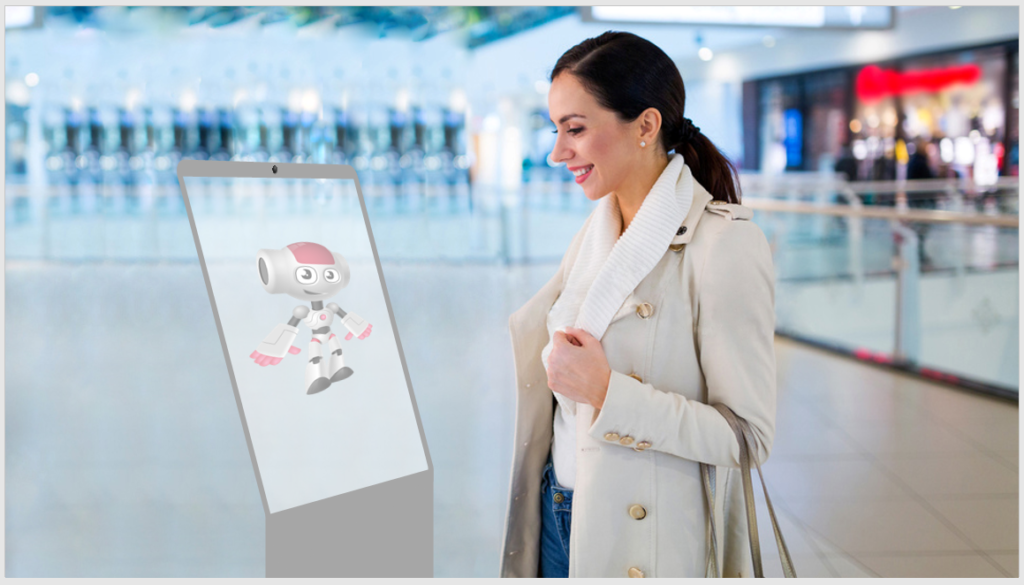 Bot sklepowy – to narzędzie stworzone przez zespół PwC po to, aby efektywniej obsługiwać klientów sieci handlowych. Na uwagę zasługuje fakt, że jest to jedyny startup, który skupił się w pełni na problemach handlowych i interakcji inteligentnych systemów z kupującymi. Będący na etapie testów bot wchodzi w konwersację z klientem, odczytuje jego zachowanie (wiek, wzrost, mimikę) i proponuje mu konkretne sklepy, marki i promocje. Celem autorów jest zastąpienie w przyszłości wszystkich map nawigujących nas po centrach handlowych.
UPDATE
Na wieczornej gali Prime Property Prize 2018, zostali ogłoszeni zwycięzcy Prop Tech Festival 2018 – w tym gronie znaleźli się założyciele startupów Ada, ProperGate i ShareSpace. Gratulujemy zwycięzcom i czekamy na kolejnych innowatorów na rynku nieruchomości!
---
Obserwator zmieniających się trendów, które pomaga przełożyć na architekturę. Współzałożyciel ThinkCo – real estate research lab, firmy specjalizującej się w analizie rynku i tworzeniu strategii miejsc. Ekspert rynku najmu i inwestycji alternatywnych (prywatnych akademików, colivingów, domów seniora), co potwierdzone zostało w 2019 roku międzynarodową nagrodą Archi-World Academy Award.
Other articles