Nowy Europejski Bauhaus (NEB) to inicjatywa Komisji Europejskiej, która ma na celu wypracowanie formy umożliwiającej urzeczywistnienie założeń i treści Europejskiego Zielonego Ładu. Nawiązując do założeń międzywojennego ruchu z Dessau i Weimaru, projekt Przewodniczącej Ursuli von der Leyen ma na celu stworzenie przestrzeni i rozwiązań innowacyjnych, ekologicznych, przystępnych cenowo i estetycznych. Szerszy ruch zorganizowany wokół NEB ma stawiać na innowacyjność i rozwiązania cyfrowe oraz tworzenie mostów między światami nauki i technologii oraz kultury i sztuki.
Artykuł jest czwartą częścią cyklu Zielony Ład na rynku nieruchomości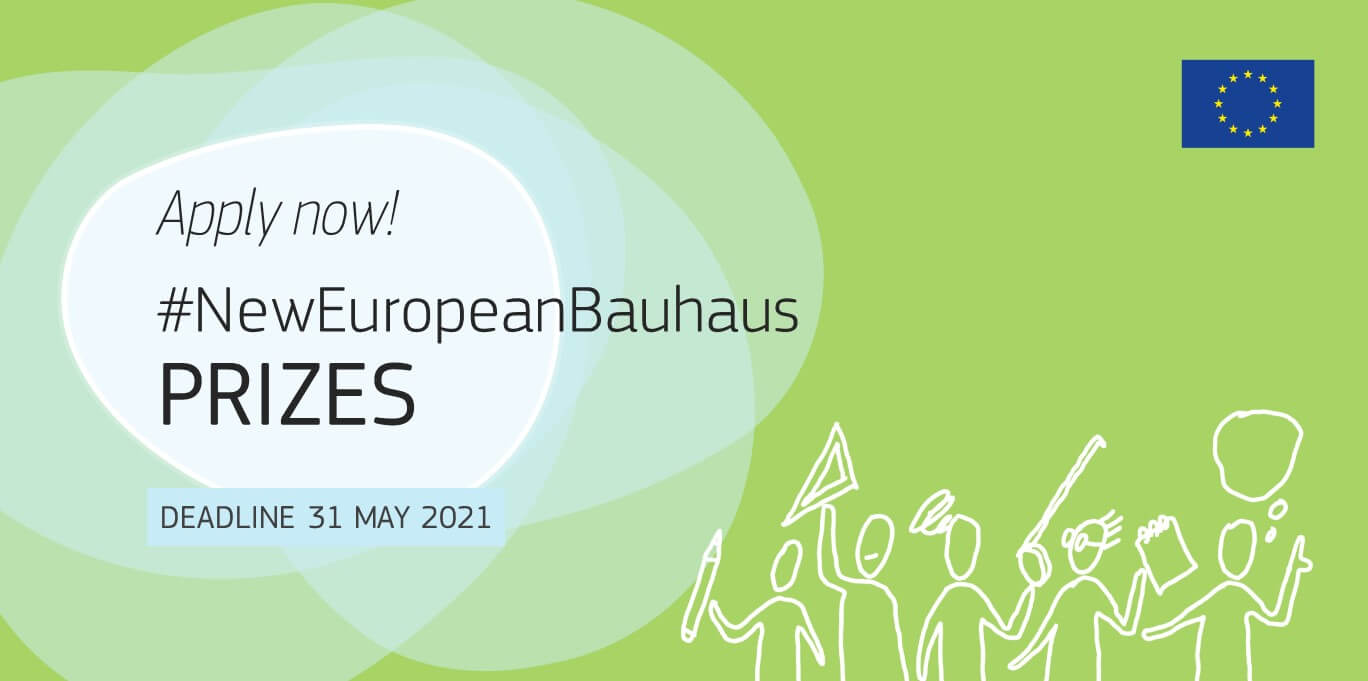 Poszukiwane dobre pomysły!
Zgodnie z duchem haseł promowanych przez inicjatywę, Nowy Europejski Bauhaus ma być projektem oddolnym, do którego współtworzenia zaproszono wszystkich chętnych niezależnie od doświadczenia. Plan działania rozbity został na trzy kroki: współprojektowanie, realizację i upowszechnienie. Ogłoszenie szczegółów projektu odbyło się podczas konferencji online, a jej punktem kulminacyjnym była informacja o konkursie na najlepsze istniejące rozwiązania w dziesięciu kategoriach. Nie ograniczają się one jedynie do nowoczesnych i zaawansowanych technologicznie materiałów czy projektów architektonicznych, ale również obejmują szersze obszary, w tym modele edukacyjne, innowacyjne miejsca spotkań czy zrównoważone produkty i usługi. W tych samych kategoriach zostaną przyznane również nagrody dla "wschodzących gwiazd" – osób w wieku do 30 lat. Ich projekty powinny być możliwe do zrealizowania w okresie do roku od ogłoszenia wyników konkursu.
Wspólne projektowanie
Nowy Europejski Bauhaus zachęca do dzielenia się istniejącymi rozwiązaniami. Twórcy wychodzą bowiem z założenia, że istnieje już wiele projektów, które są niskoemisyjne, dostępne i wizualnie piękne – być może wystarczy je wypromować i upowszechnić. Te zgłaszane do tej pory pochodzą niekiedy z małych miejscowości lub mniej zamożnych zakątków UE. Proste i skuteczne pomysły mogą, często przy niewielkich zmianach, być zunifikowane i przygotowane "na eksport". Chodzi przy tym nie tylko o rynek wewnętrzny UE, ale cały świat. NEB ma bowiem ambicje stworzenia towaru eksportowego w postaci gotowych zielonych rozwiązań, w szczególności w dziedzinach renowacji, gospodarki cyrkularnej czy nowych modeli życia.
Twórcy NEB posługują się hasłem: Razem zbudujmy Nowy Europejski Bauhaus z tego, co już mamy.
Trzeba przyznać, że jest to podejście w duchu gospodarki o obiegu zamkniętym opisywanym w ostatnim artykule serii. Nagroda NEB ma promować też współpracę między różnymi sektorami. Wyróżnione zostaną zatem wybitne przykłady przestrzeni, które łączą wartości promowane przez inicjatywę: inkluzywność, walory ekologiczne i estetyczne. Wpływ na ten wybór będzie miała również zaangażowanie w projekt lokalnych społeczności.

Realizacja
Od września tego roku rozpoczną się pilotażowe wdrożenia wybranych projektów. Staranna obserwacja implementowanych pomysłów pozwoli zidentyfikować dobre praktyki i potencjalne zagrożenia czy niedoskonałości. Na tym etapie Nowy Europejski Bauhaus podkreśla wagę interdyscyplinarnej współpracy zaangażowanych podmiotów. Chodzi o to, żeby projektów nie wdrażali urzędnicy, a raczej uczestnicy przestrzeni i jej realni użytkownicy i zarządcy.
Oddolne podejście, do tej pory rzadkie w biurokratycznych strukturach UE, jest warte podkreślenia. Bowiem może stać się precedensem wartym powielenia w innych europejskich inicjatywach.
Priorytetowym obszarem aktualnej polityki Unii Europejskiej jest również cyfryzacja. Dlatego też rozwiązania wypracowane w ramach eksperymentalnej fazy wdrażania NEB będą miały w sobie zapewne również komponent cyfrowy. Otwiera się tu duże pole do eksploracji, finansowania i popytu na proste i łatwe w powielaniu rozwiązania smart city i Internet of Things.
Upowszechnienie
Celem Nowego Europejskiego Bauhausu jest stworzenie dostępnych i możliwych do powielenia na szeroką skalę rozwiązań. Mogą się one stać towarem eksportowym, czyniąc z UE pionierkę zrównoważonego, inkluzywnego stylu życia ubranego w piękną estetycznie formę.
Upowszechnienie rozwiązań wypracowanych przez NEB może odegrać też bardzo znaczącą rolę we wzmacnianiu wspólnej europejskiej tożsamości. W rezultacie, nowe przestrzenie mogą być symbolami, które staną się wspólne dla ludzi różnych kultur zamieszkujących cały obszar Unii. Mogą stworzyć sieć zupełnie nowych wizualnych i symbolicznych skojarzeń, które z czasem staną się oczywistą bazą wspólnego europejskiego doświadczenia. Natomiast nowy, zrównoważony, uważny na naturę styl życia, może być czymś co będzie siłą Europejczyków i atutem Unii Europejskiej, częścią tzw. soft power naszego kontynentu.

Konkurs
Do konkursu ogłoszonego w ramach otwarcia Nowego Europejskiego Bauhausu można zgłaszać projekty znajdujące się na terenie Unii Europejskiej. Nagrody zostaną przyznane w dziesięciu kategoriach:
Techniki, materiały oraz procesy budowlane i projektowe

Przykłady rozwiązań z otaczającego nas środowiska, służące łagodzeniu zmian klimatu, ochronie środowiska oraz sprzyjające większej przystępności cenowej i włączeniu społecznemu.

Budowanie zgodnie z zasadą obiegu zamkniętego

Modelowe miejsca/konkretne obiekty, w których wykazano ponowne wykorzystanie i recykling materiałów; jest to kluczowy element Europejskiego Zielonego Ładu.

Rozwiązania z zakresu wspólnej ewolucji środowiska budowlanego i przyrody

Pokazujące, w jaki sposób środowisko budowlane może przyczynić się do ochrony przyrody i różnorodności biologicznej, uwzględniając potrzeby kulturowe i społeczne.

Zrewitalizowane przestrzenie miejskie i wiejskie

Symboliczne przykłady rewitalizacji terytorialnej łączące zrównoważony rozwój, estetykę i włączenie społeczne. Szczególnie t opracowane przy szerokim udziale i głębokim zaangażowaniu obywateli i zainteresowanych stron.

Produkty i styl życia

Produkty i procesy przyczyniające się do zrównoważonego, atrakcyjnego i sprzyjającego włączeniu społecznemu stylu życia. Może to być moda, meble lub wystrój wnętrz, ale także żywność lub inne elementy naszego życia codziennego.

Zachowane i przekształcone dziedzictwo kulturowe

Pozytywne przykłady z zakresu dziedzictwa kulturowego, które podniosły jego wartość zgodnie z zasadami zrównoważonego rozwoju, estetyki i włączenia społecznego.

Wymyślone na nowo miejsca spotkań i interakcji

Inspirujące przykłady wykorzystania przestrzeni do pozytywnej wymiany i budowania społeczności.

Mobilizacja kultury, sztuki i społeczności

Ilustrowanie wspływu sztuki na budowanie społeczności w zrównoważony sposób. Mogą to być wydarzenia, festiwale, występy kulturalne, których celem jest łączenie społeczności.

Modułowe, elastyczne i mobilne rozwiązania ułatwiające życie

Innowacyjne rozwiązania w zakresie budownictwa mieszkaniowego, które odpowiadają na tymczasowe, nadzwyczajne potrzeby. Realizują je przy zachowaniu wysokich norm estetycznych i standardów zrównoważonego rozwoju.

Interdyscyplinarne modele kształcenia

Modele i metody kształcenia, które uwzględniają wartości zrównoważonego rozwoju. W tym możliwość włączenia społecznego i estetyki w treści programów nauczania i w procesie uczenia się.
Zachęcamy naszych czytelników do subskrybowania newslettera NEB. Wyłącznie osoby, które zrobią to do 31 maja 2021 będą mogły głosować na najlepsze projekty konkursowe.
________________________________
Ten artykuł jest czwartym z serii tekstów analizujących zmiany, które w sposób bezprecedensowy zmienią nasze spojrzenie na branżę nieruchomości. Od budownictwa i certyfikacji, przez zarządzanie aż po charakter procesu inwestycyjnego i rynek transakcyjny. W nadchodzących artykułach przyjrzę się potencjalnym implikacjom poszczególnych założeń Europejskiej Fali Renowacji dla ekonomii urbanistycznej, ze szczególnym uwzględnianiem nieruchomości komercyjnych.

---
Absolwentka londyńskich UCL i LSE, ekonomistka i geografka. Pasjonatka zielonych rozwiązań w architekturze i urbanistyce. Współzałożycielka ThinkCo. Zdobywała doświadczenie w międzynarodowych firmach na rynku nieruchomości komercyjnych, aktualnie odpowiedzialna za transakcje inwestycyjne w AXI IMMO Group.
Other articles