Ekonomia współdzielenia szturmem zmienia naszą rzeczywistość. Jeszcze kilka lat temu raczkujące startupy były ledwie zauważalnym trendem, dzisiaj – kiedy Uber wywrócił do góry nogami rynek przejazdów indywidualnych, Airbnb swoimi rozmiarami przerosło największe na świecie sieci hotelarskie, a Kickstarter wypromował zupełnie nowy model finansowania społecznościowego – możemy już mówić o rewolucyjnym przedefiniowywaniu globalnej ekonomii.
W raporcie "(Współ)dziel i rządź" przygotowanym przez PwC przytoczono taką definicję tego zjawiska:
"Ekonomia współdzielenia polega na łączeniu osób za pomocą platform internetowych, umożliwiając im świadczenie usług lub wspólne korzystanie z aktywów, zasobów, czasu, umiejętności lub kapitału, bez przekazywania praw własności. Istotę tego zjawiska stanowi możliwość wykorzystania przez osoby prywatne posiadanych zasobów – nieruchomości, pojazdów, treści medialnych – do konkurowania z tradycyjnymi przedsiębiorcami. Tym samym na naszych oczach powstają prosumenci, czyli konsumenci i producenci w jednym, mający potencjał globalnego dotarcia do szerokiej grupy odbiorców."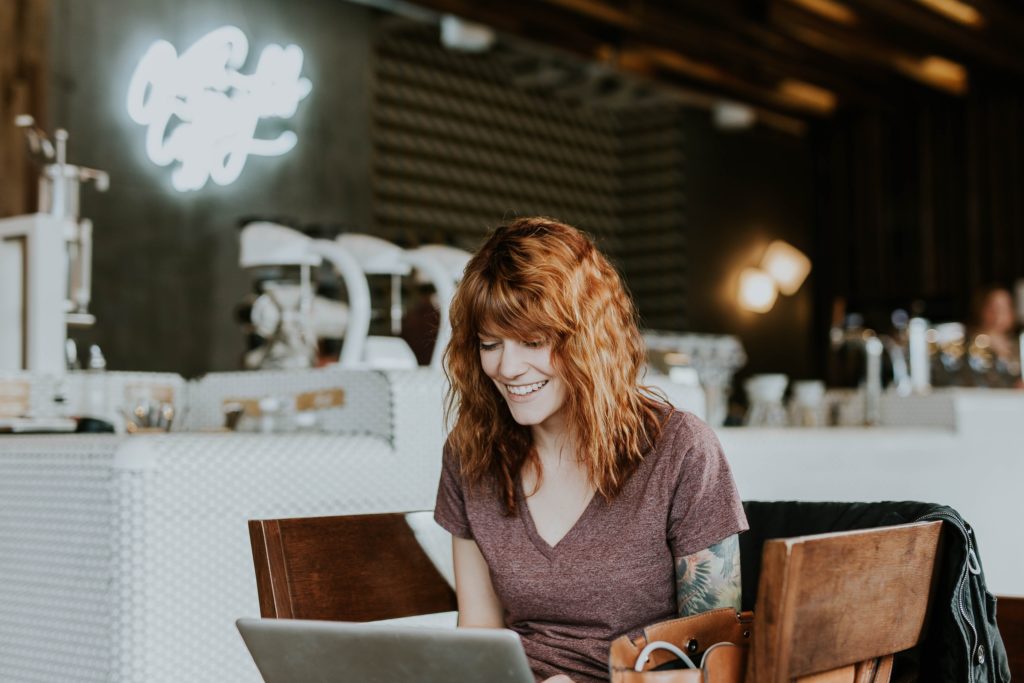 Dzięki trafnemu odpowiadaniu na kluczowe potrzeby konsumentów, a w szczególności młodego pokolenia, popularność ekonomii współdzielenia rośnie lawinowo. Duży wpływ ma na to ogólnodostępna technologia, ze smartfonami na czele, które dla millenialsów są naturalnym przedłużeniem rzeczywistości. Dzięki efektywnemu łączeniu wolnych zasobów, znacznemu obniżeniu cen, łatwości obsługi aplikacji oraz możliwości indywidualizacji zamówień, do tego modelu ekonomicznego przekonują się równie szybko inne pokolenia – już 40% dorosłych Polaków słyszało o serwisach, dzięki którym osoby prywatne mogą świadczyć usługi, z czego 26% respondentów już aktywnie z nich korzysta.
Najciekawszy jest jednak fakt, że zmienia się nasze podejście do własności:
81% respondentów badania przeprowadzonego przez PwC stwierdziło, że bardziej opłacalne jest korzystanie z cudzych dóbr niż posiadanie ich na własność.
57% uważa, że idea dostępu do zasobów stanowi atrakcyjną alternatywę dla idei własności.
43% twierdzi, że posiadanie zasobów na własność za niepotrzebny ciężar dla budżetu.
Teoretycznie stwierdzenie, że aby konsumować nie trzeba posiadać, jest oczywiste w swojej logice. Jednak, abyśmy doszli do tego momentu potrzebnych było kilka kluczowych czynników:
Zmiany społeczno-kulturowe – które są bezpośrednim efektem wymiany pokoleniowej. Największą grupę konsumentów zaczynają tworzyć millenialsi, dla których jakość doświadczeń i usług jest dużo ważniejsza od własności. Dużą rolę gra tutaj powszechność komunikacji przez media społecznościowe.
Recesja gospodarcza – wpłynęła bezpośrednio na zachowania konsumenckie milionów ludzi, którzy musieli się odnaleźć w nowych warunkach – zaczęli więc oszczędzać, bardziej świadomie podejmować decyzje o zakupach i szanować środowisko naturalne. Własność okazała się zbyt kosztowna.
Technologie mobilne – umożliwiły spięcie wszystkiego w jedną całość i stworzyły podatny grunt pod powstanie dziesiątek startupów. Bez smartfonów i powszechnego dostępu do mobilnego internetu nie byłoby możliwe połączenie ze sobą milionów użytkowników tak niskim kosztem. A jako że w sharing economy chodzi o ilość dostępnych zasobów, to skalowalność i dostępność była kluczem do sukcesu.
Ekonomia współdzielenia wchodzi do głównego nurtu. Już dzisiaj mówi się o tym, że będzie to kolejny dominujący model gospodarczy, a dane zdają się potwierdzać te przypuszczenia – obecna wartość firm z tego sektora wynosi 17 miliardów dolarów, otrzymały one ostatnio dofinansowanie z funduszy venture capital na kolejne 15 miliardów oraz dają pracę dla 60.000 pracowników. To jednak nadal niewiele w porównaniu do szacunków PwC, które przewiduje, że globalny przychód generowany przez ekonomię współdzielenia, tylko w pięciu kluczowych sektorach (usługi, finanse, transport, hotelarstwo, turystyka) do 2025 roku osiągnie wysokość 335 miliardów dolarów.
Collaborative Economy Honeycomb
Poniżej przedstawiamy podsumowanie 6 najważniejszych gałęzi ekonomii współdzielenia, które stanowią jej podstawę i zainicjowały ekspansję w kolejnych kierunkach. Opracowanie bazuje na matrycy "Collaborative Economy Honeycomb" przygotowanej przez Jeremiaha Owyanga, założyciela Crowd Companies:
Pieniądze. To pierwsza z gałęzi, która umożliwiła szybką ekspansję całego systemu poprzez znalezienie nowych metod finansowania. Kryptowaluty, z których najpopularniejszą jest bitcoin, to w dużym uproszczeniu wirtualne pieniądze, których obrót możliwy jest dzięki specjalnemu systemowi transakcyjnemu. Kolejna odnogę tworzą platformy finansowania społecznościowego umożliwiające sfinansowanie konkretnych projektów dzięki drobnym wpłatom od osób prywatnych z pominięciem dużych instytucji finansowych (najpopularniejsza to Kickstarter, a na gruncie Polskim Polakpotrafi.pl). Do ostatniej grupy należą startupy z kategorii crowdlending, które umożliwiają ludziom pożyczanie pieniędzy od siebie nawzajem.
Towary. Możliwość wymiany towarów jest jednym z głównych motorów napędowych całego systemu. Rozpoczęło się od platform umożliwiających ludziom wystawianie ogłoszeń (jak np. Craigslist) oraz bezpośrednią sprzedaż przez internet (np. Ebay, Allegro). W drugiej kolejności przyszła pora na nabywanie towarów na zamówienie z każdego zakątka globu za pomocą takich stron jak Etsy czy Custom Made. Ostatnimi czasy pojawił się również oferta dla osób nie chcących niczego kupować – strony takie jak Pley czy Sidewalk pozwolą nam na wypożyczenie książki czy gry, z których prawdopodobnie i tak skorzystamy tylko jeden raz.
Jedzenie. Każdy lubi dobrze zjeść, jednak nie każdy ma na to wystarczającą ilość czasu. Z pomocą przychodzą nam dziesiątki startupów, które zajmują się szeroko pojętą branżą gastronomiczną. Serwisy takie jak Munchery czy Kitchit umożliwią najlepszym kucharzom dotarcie bezpośrednio do odbiorców. Dzięki Uber Eats jedzenie z dowolnie wybranej restauracji zostanie nam dostarczone bezpośrednio pod drzwi, a portale typu EatWith czy Meal Sharing sprawią, że będziemy mogli wybrać się na kolację do mieszkania kompletnie nam nie znanej osoby.
Usługi. Ekonomia współdzielenia zagospodarowała rynek usług na dwa bardzo kreatywne sposoby. Dzięki startupom skierowanym do osób indywidualnych, możemy dzisiaj zamówić naprawę cieknącej rury czy wyprowadzenie psa przez TaskRabbit, wykorzystać Shyp do zorganizowania dostarczenia specjalnej paczki, czy PopExpert w celu znalezienia kogoś kto nauczy nas grać na gitarze. Jeśli natomiast prowadzimy działalność gospodarczą to możemy zastanowić się nad wykorzystaniem freelancer.com do znalezienia odpowiednich podwykonawców lub skorzystać z crowdsourcingu i przekonać społeczność międzynarodową do współudziału w naszym projekcie.
Transport. Umożliwienie przejazdu jest wodą na młyn ekonomii współdzielenia. Portale takie jak Bla Bla Car sprawiły, że przejazdy na dłuższych trasach stały się dużo bardziej opłacalne, a Uber zagospodarował do tego stopnia rynek przewozów lokalnych, że w ciągu kilku lat stał się największym konkurentem wszystkich korporacji taksówkarskich. Oprócz portali umożliwiających przejazdy, pojawiły się również startupy pozwalające na pożyczenie pojazdu (takie jak Getaround czy DriveNow) lub firmy związane z zarządzaniem infrastrukturą transportu jak np. JustPark czy Parkanizer.
Przestrzeń. Współdzielenie przestrzeni stało się kolejnym wielkim trendem, który co prawda potrzebował chwili, aby przebić się do świadomości ludzi, ale obecnie rozwija się w niesamowitym tempie. Początki ruchu to różne odmiany przestrzeni coworkingowych, gdzie dziesiątki freelancerów mogły wreszcie znaleźć spokojne miejsce do pracy. Do grupy tej należą zarówno małe przedsięwzięcia jak Hoffice, za pomocą którego możemy udostępnić do pracy nasz domowy salon, jak i WeWork, który jest gigantem na rynku coworkingów i obecnie zarządza ponad 3 mln m2 powierzchni biurowej. Z drugiej strony, na polu usług indywidualnych na początku pojawił się Couchsurfing, za pomocą którego mogliśmy na końcu świata znaleźć kogoś kto użyczy nam swojej kanapy. Szturmem rynek zdobył jednak Airbnb, czyli startup umożliwiający wynajęcie mieszkania na krótki okres czasu. Obecna ilość pokoi, którymi "dysponuje" Airbnb przerosła zasoby takich sieci hotelarskich jak Hilton czy Sheraton. Ostatnim trendem, który zaczyna pokazywać swój potencjał na tym polu jest zjawisko colivingu.
---
Obserwator zmieniających się trendów, które pomaga przełożyć na architekturę. Współzałożyciel ThinkCo – real estate research lab, firmy specjalizującej się w analizie rynku i tworzeniu strategii miejsc. Ekspert rynku najmu i inwestycji alternatywnych (prywatnych akademików, colivingów, domów seniora), co potwierdzone zostało w 2019 roku międzynarodową nagrodą Archi-World Academy Award.
Other articles