Czym właściwie jest proptech? Dlaczego JLL Spark uruchomił projekt o wartości 133 milionów dolarów, aby zainwestować w firmy technologiczne z branży real estate? Co oznacza proptech dla profesjonalistów z branży nieruchomości? Jakie są z nim problemy? Dlaczego pomiędzy automatyzacją, a uberyzacją, proptech jest zarówno groźny, jak i obiecujący?
Tekst jest autorskim tłumaczeniem artykułu opublikowanego w serwisie Medium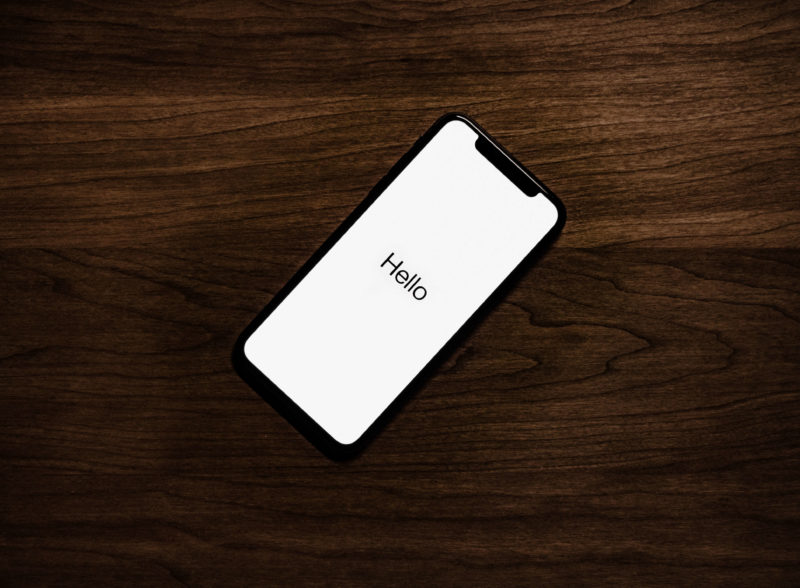 Przed wyjaśnieniem samego słowa "proptech" należy zacząć od definicji innego angielskiego słowa, czyli buzzword (po ang. modne hasło). Buzzword według słownika oksfordzkiego to nic innego jak słowo lub fraza, często element żargonu, który jest w modny w określonym czasie lub określonym kontekście. Branża nieruchomości ma swój odpowiednik takich wyrażeń jak blockchain, Disruptive Technologies, data science, deep learning (ich definiowanie zajęłoby mi następnych kilka godzin) z dziedziny szeroko rozumianej technologii – czyli swój buzzword i jest nim właśnie słowo proptech.
2 lata temu nikt nie mówił o proptech. Jednak wiele startupów z branży nieruchomości już rezerwowało w swoich prezentacjach miejsce na to jak technologią podbiją ten rynek. Kilka z nich, takich jak Zillow w USA, robiło to od dłuższego czasu, inni wciąż próbują i będą próbować dalej. Dzisiaj krajobraz się zmienił.
CZYM JEST PROPTECH?
Proptech to niewielka część szerszej, cyfrowej transformacji w sektorze real estate. Bierze pod uwagę zarówno zmiany technologiczne i mentalne w branży nieruchomości, jak i zachowania konsumentów. Nasze postawy, działania i dokonywane transakcje dotyczące zarówno nieruchomości, jak i na obszarze całych miast.
Jest to pojęcie nieco niejasne, ale jednoznacznie wpływające na szerokie spektrum sektora nieruchomości. Rzeczywiście, mówimy tutaj o komercyjnej stronie branży, a także o nieruchomościach, a nawet o wizji budynków i miast przyszłości. Nic dziwnego, że przedsiębiorcy, inwestorzy i dziennikarze, szczególnie w Europie Zachodniej, są tak chętni, by opisywać i zawłaszczać sobie ten trend. Wiele osób próbowało przedstawić prostą definicję tego, co obejmuje. Moim zdaniem najlepsza i najprostsza definicja wygląda następująco:
Proptech to nic innego jak zbiorowe określenie młodych firm technologicznych, oferujących innowacyjne produkty technologiczne lub nowe modele biznesowe dla rynku nieruchomości. Jest to wciąż nowy trend, a jego zakres na pewno ewoluuje wraz z upływem czasu. Obecnie w ramach proptech powstaje kilka branż: rynek nieruchomości per se (Proptech), inteligentne miasta i budynki (smart cities), gospodarka współdzielenia (Sharing Economy), przemysł budownictwa mieszkaniowego (ConTech) i finanse (FinTech). Zarówno ConTech, jak i FinTech mają bardzo bliskie powiązania z branżą nieruchomości. Aby uzyskać bardziej przejrzysty obraz, warto spojrzeć na poniższy schemat: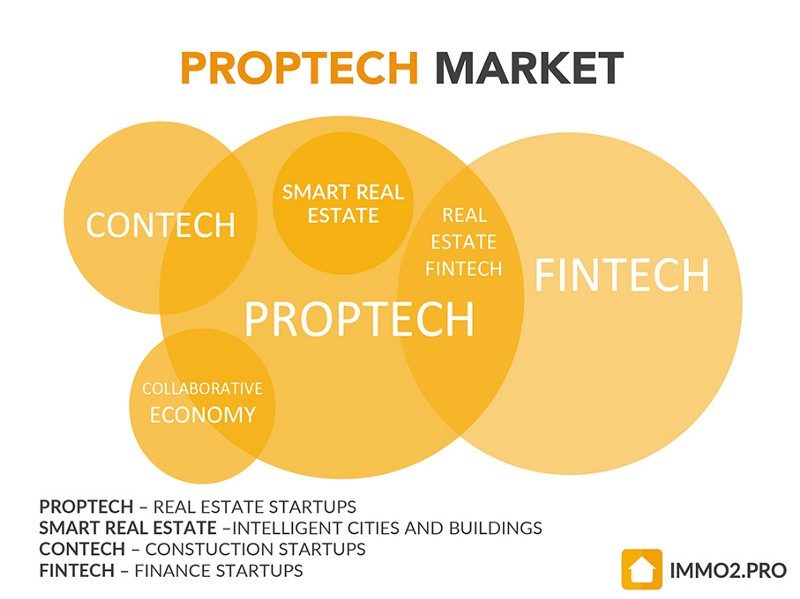 Obecnie, gdy wiele branż jest "uberyzowanych", nieruchomości stały się cennym celem, szczególnie dla inwestorów.
Pieniądze inwestycyjne pozwalają szybko wprowadzić nową usługę na rynek i przełamać istniejące bariery. Pozyskiwanie funduszy przez startupy działające w sektorze nieruchomości nie jest wcale nowe. Ale od 2014 roku sektor ten odnotowuje silny wzrost i jest obecnie śledzony oficjalnie. Można by pomyśleć, że globalni liderzy biznesu dostali wiatr w żagle i odkryli, że coś jest na rzeczy w branży oraz, że nadszedł najwyższy czas, aby to oni mogli być tymi, którzy zbiorą zwrot z inwestycji. Przyjrzyjmy się, jak szybko inwestycje wzrosły w ciągu ostatnich kilku lat.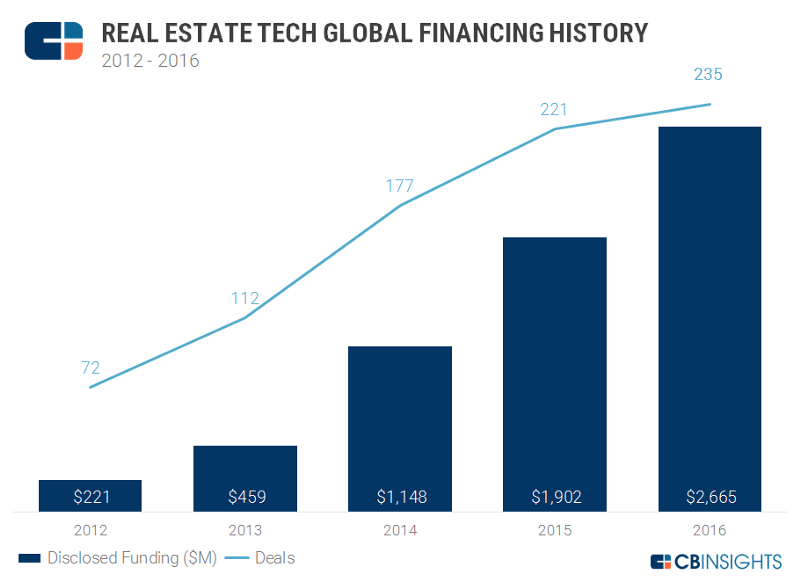 Na uwagę zasługuje również fakt, że pierwszy startup proptech warty ponad 1 miliard dolarów został założony w 2016 roku, o czym poniżej. W tym samym roku podążyły za nim jeszcze trzy firmy.
LEGENDA JEDNOROŻCÓW
Jednorożec to firma warta ponad 1 miliard dolarów. W branży nieruchomości Compass był pierwszym, który osiągnął ten swoisty kamień milowy; Homelink i SMS Assist szybko za nim podążyły. A potem dołączył jeszcze Opendoor. Co ciekawe, trend ten nie ogranicza się wyłącznie do USA i Doliny Krzemowej, ponieważ Homelink jest chińskim portalem nieruchomości. Tak więc proptech jest prawdziwie globalnym zjawiskiem. Poza tym każdy z tych 4 startupów ma zasadniczo inny charakter i zakres. Pierwsza z nich to sieć pośredników nieruchomości, druga to portal, trzecia to narzędzie zarządzania nieruchomościami, a ostatnia opracowała algorytm kupowania i sprzedawania domów online.
KOMU GROZI PROPTECH?
W tym momencie jest całkiem jasne, że wszystkie sektory branży nieruchomości zagrożone są pojawieniem się proptech. The Guarantors lub SMS Assist robią innowacje w zarządzaniu nieruchomościami na wynajem; TenX, OpenDoor lub Purplebricks w sprzedaży nieruchomości; VTS w nieruchomościach komercyjnych; Habiteo w branży deweloperskiej.
Istnieje jednak wyraźna różnica między nową i istniejącą konstrukcją. Rzeczywiście, w istniejących nieruchomościach, liczne startupy są nastawione, aby wyeliminować i zastąpić specjalistów z branży. Z drugiej strony, niekiedy startupy działają jako pośrednicy lub dostawcy zaawansowanych technologicznie narzędzi dla programistów lub zaawansowanych technologicznie profesjonalistów. Na razie tak jest.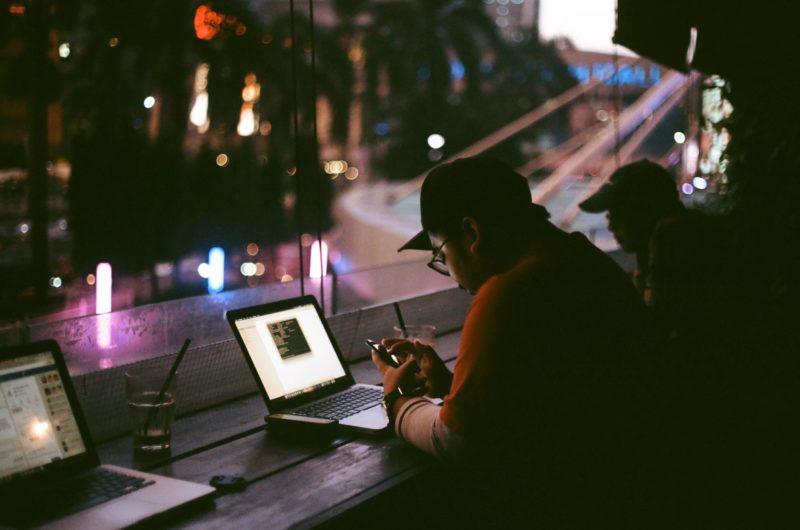 Ponadto, pojawiają się nowe trendy we wszystkich sektorach branży nieruchomości: współpraca przeradza się w sektor biurowy, współwłasność oferuje nowe alternatywy dla nieruchomości mieszkalnych, finansowanie społecznościowe przekształca nowe inwestycje budowlane i nieruchomości. Wiele nowych zawodów, takich jak piloci dronów, wirtualni specjaliści ds. budowy domów lub agregatory danych pojawiły się równolegle z tradycyjnymi pracami w branży nieruchomości.
Ta dynamika skłania przedsiębiorców i innowatorów do refleksji nad różnymi aspektami branży oraz do tworzenia startupów odpowiadających na bardzo specyficzne potrzeby.
KATEGORIE FIRM PROPTECH
Analiza sektora proptech jest zarówno prostym, jak i złożonym zadaniem, biorąc pod uwagę wiele sposobów, w jakie startupy wykorzystują innowacje technologiczne, aby rozwinąć branżę nieruchomości. Nie twierdząc, że są wyczerpujące, wspomnijmy na przykład o wykorzystaniu sztucznej inteligencji przez room.ai, beacony firmy Smart Service Connect, inteligentne narzędzia do rezerwowania w domu przez Front Door, technologię blockchain firmy Ubitquity, wirtualną rzeczywistość Matterport, rozszerzoną rzeczywistość Datrix, lub wizualizację danych przez Create.io. Inni używają połączonych obiektów, drukowania 3D, technologii mobilności, dużych danych itp.
Krótko mówiąc, można znaleźć tysiąc sposobów, w których startupy przesuwają granice innowacji w branży nieruchomości. Większość firm faktycznie łączy kilka obszarów wiedzy specjalistycznej. Spójrzmy na Opendoor. Uruchamianie zakupu nieruchomości online bezpośrednio od właścicieli domów i po cenie ustalonej przez zastrzeżony algorytm oparty na dużej ilości danych. Po wezwaniu wyspecjalizowanego zespołu w celu wyremontowania i modernizacji nieruchomości, wprowadza ją z powrotem na rynek, za pomocą podłączonych zamków i kamer, aby umożliwić samodzielne wizyty potencjalnych nabywców. W tym miejscu można zobaczyć wiele informacji, takich jak technologia mobilna, duże zbiory danych, połączone obiekty, digitalizacja itp.

Dlaczego te startupy mają przewagę konkurencyjną ze względu na ich zdolność do wprowadzania innowacji na każdym etapie procesu i radykalnej przemyślenia istniejących systemów? Rzeczywiście warto podkreślić: startupy proptech mają nową wizję i chęć ponownego odkrywania; począwszy od zera, chcą napisać książkę o jutrzejszym sektorze nieruchomości. Mogą one dotyczyć jednego bardzo specyficznego aspektu branży, takiego jak zarządzanie BIM i koordynacja między wieloma podmiotami branży budowlanej, lub mogą przyjąć cały model biznesowy, na przykład w przypadku zarządzania nieruchomościami na wynajem lub transakcji dotyczących istniejących nieruchomości mieszkalnych.
Większość startupów należy zatem do jednej z dwóch głównych kategorii:
Startupy oferujące wsparcie dla specjalistów w dziedzinie nieruchomości, takie jak narzędzia zwiększające ich usługi lub wydajność;
Startupy proponujące zastąpienie specjalistów od nieruchomości.
CO TO OZNACZA DLA SPECJALISTÓW REAL ESTATE?
Przede wszystkim fakt, że ktoś wymyślił nazwę dla nowej branży oznacza, że ​​trend jest prawdziwy i jasno określony. Oznacza to również, że niektórzy ludzie uważają ją za wartościową, a przez "ludzi" mam na myśli inwestorów. Nic dziwnego, że fundusze takie jak Fifth Wall Ventures – które wyniosły 212 miliony USD – zostały zainwestowane w proptech. Możecie się założyć, że prędzej czy później wiele obiecujących startupów wyjdzie z lasu i zacznie walczyć o kawałek ciasta z nieruchomościami.
Pamiętasz, jak przemysł muzyczny stał się głuchy na swoich rywali? Zbyt pewny siebie, nie był w stanie zająć się zmianami wpływającymi na zużycie muzyki. Dzisiaj dystrybucja muzyki przez aplikacje takie jak Spotify, Deezer lub YouTube kontroluje muzykę na całym świecie. Ta sama historia z Kodakiem i fotografią cyfrową. Ryzyko jest bardzo realne i potencjalnie dotyka wielu sektorów.
Na przykład Opendoor zastępuje specjalistów od nieruchomości dla klientów w Dallas, Phoenix i Las Vegas, którzy chcą szybko sprzedać swoją nieruchomość. W Wielkiej Brytanii Alex Gosling, dyrektor generalny HouseSimple, twierdzi, że internetowi pośrednicy w obrocie nieruchomościami zdobyli 5% rynku i szacują, że mogą osiągnąć 15-20% do 2020 roku!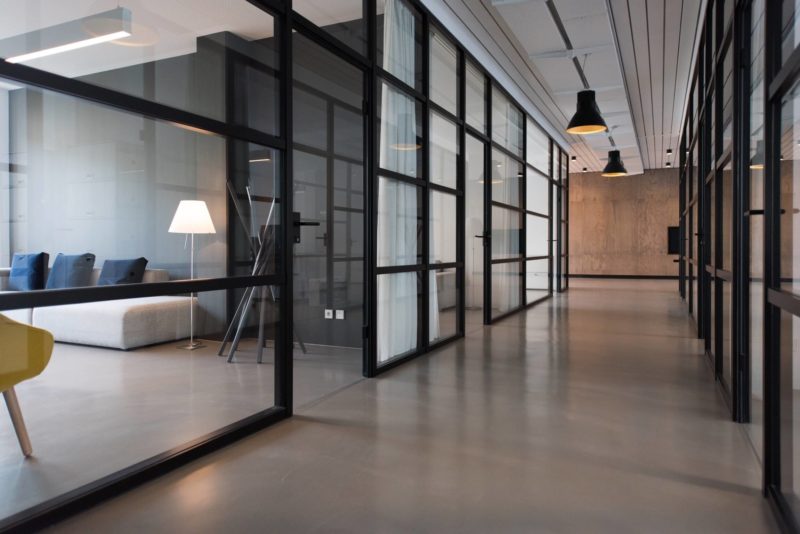 Ktoś mógłby pomyśleć, że deweloperzy są bardziej odporni na ten trend, ponieważ kontrolują produkcję i dlatego nie mogą łatwo paść ofiarą dezintermediacji. Dziś naprawdę trudno jest sobie wyobrazić, że firma może wykorzystać duże ilości danych do lokalizacji działek budowlanych, zastosować technologię blockchain, aby usprawnić proces zakupów, drukować modele 3D domów i budynków oraz korzystać z wirtualnej rzeczywistości, aby oferować zwiedzanie z przewodnikiem w celu sprzedaży tych nieruchomości w Internecie. Ale za 10 lat może to być rzeczywistość.
Technologia pomaga utrzymać przemysł nieruchomości na palcach. Coraz częściej nowi aktorzy zalewają rynek, oferując narzędzia i rozwiązania dla profesjonalistów z branży nieruchomości lub pokładając ambicję, by stać się Uberem nieruchomości.
MetaProp NYC to wiodący na świecie akcelerator dla startupów technologicznych w branży nieruchomości, jak i fundusz venture capital. Ostatnio dodaje nowe programy do swojego akceleratora. Najnowszy to Most MetaProp na Uniwersytecie Columbia.
To międzynarodowy akcelerator zaprojektowany specjalnie dla startupów z branży nieruchomości i nieruchomości, z Europy, Bliskiego Wschodu i Afryki, które chcą rozszerzyć działalność na Amerykę Północną. Uczestnicy otrzymują dostęp do mentorów MetaProp, usług doradczych i do 250 000 $ finansowania.
Jego założyciele mówią, że od naszych pierwszych dni w Londynie, było jasne, że jest to krytyczny czas dla proptech w regionie EMEA", jak powiedziała Leila Collins z MetaProp w oświadczeniu. "Istnieje wiele atrakcyjnych technologii dla branży nieruchomości powstających w regionie. Cieszymy się, że mamy teraz infrastrukturę do współpracy z najbardziej obiecującymi startupami proptech w regionie EMEA, które uruchomią w Ameryce Północnej.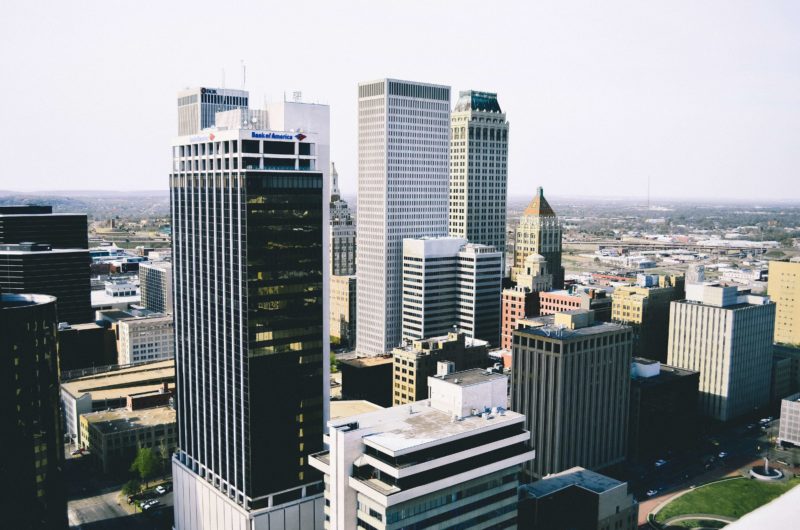 JAK PRZYGOTOWAĆ SIĘ NA PROPTECH?
W sumie jest to dość proste. Rozpoczyna się od uświadomienia sobie, że zmiana jest rzeczywista i nieunikniona i będzie miała miejsce z udziałem profesjonalistów zajmujących się nieruchomościami lub bez nich. Nie ma powodu, aby bać się zmiany, wszystko, co musisz zrobić, to ją zaakceptować i kontynuować pracę z klientami – obecnymi i przyszłymi. Oto kilka pomocnych wskazówek, które poprowadzą Cię po drodze:
Bądź na bieżąco z nowościami branżowymi: Regularnie czytaj specjalistyczne strony internetowe. Im jesteś bardziej poinformowany, tym lepiej potrafisz przewidywać zmiany na rynku i zaspokajać potrzeby klientów, gdziekolwiek się znajdują.
Zainwestuj: Zainwestuj w sprzęt i narzędzia marketingowe, aby być na bieżąco z technologią.
Eksperyment: masz szczęście. Masz obecnych klientów i codziennie jesteś w terenie. Przetestuj nowe taktyki i dowiedz się, które z nich są skuteczne.
Innowacje: co tydzień spędzaj minimum 2 godziny, zastanawiając się, w jaki sposób możesz poprawić sposób pracy lub zadowolenie klienta. To zapewni, że pozostaniesz konkurencyjny na rynku, niezależnie od tego, co stanie się z proptech.
Pracuj nad swoją wartością dodaną: To jest kluczowe. Spróbuj odpowiedzieć na pytanie: "Dlaczego klienci przychodzą i mnie widzą?" Po sformułowaniu odpowiedzi, upewnij się, że dostarczasz je konsekwentnie, aby klienci nie chcieli iść gdzie indziej.
Bądź w kontakcie ze swoimi klientami: idź o krok dalej. Zapytaj swoich klientów o opinie. Czy polecą cię swoim znajomym? Dlaczego nie? Najlepszym sposobem na poprawę zadowolenia klientów jest zaspokajanie potrzeb klientów.
Bądź na bieżąco z młodszymi pokoleniami: pozostań otwarci i pamiętaj o ich zmieniających się wzorcach konsumpcji. Młodsze pokolenia są jutrzejszymi klientami.
Nie zapomnij: Kluczem jest być na bieżąco i unikać negatywnego nastawienia. Dziś jako profesjonalista w branży nieruchomości z portfolio klientów, jesteś w najlepszej pozycji, aby poznać i przewidzieć ich potrzeby. Innowacje i technologia nie odniosą sukcesu, jeśli nie spełnią oczekiwań klientów. Jeśli więc Twoi klienci są zadowoleni, technologia i innowacje nie są konieczne. To Ty odpowiadasz na potrzeby swoich klientów. Technologia to tylko środek do celu.
---
We are a research and development company specializing in the real estate market. We help implement strategies for this sector to create better processes, products and places.
Our mission is to turn new ideas into reality. We combine the knowledge of researchers with the experience of the business world and help implement innovations on the real estate market.
Other articles