Choć kooperatywy mieszkaniowe to temat, który budzi w Polsce zainteresowanie, wciąż na palcach jednej ręki można policzyć zrealizowane inwestycje. Przyczyną są między innymi liczne wyzwania, które stają przed inicjatorami kooperatywy. Wiele ich trudności wynika z nieobecności kooperatyw mieszkaniowych w polskim prawodawstwie. Czy to się w końcu zmieni?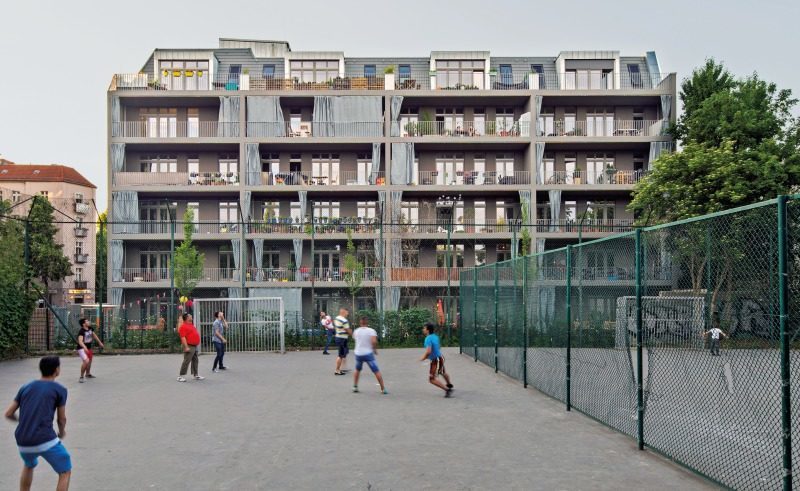 By kooperatywy mieszkaniowe powstawały potrzeba kilku czynników. Po pierwsze musi zebrać się grupa osób chcących w określony sposób zaspokoić swoje potrzeby mieszkaniowe. Poprzez wspólne, oddolne działania o charakterze non-profit. Osoby te muszą też wykazać się ogromną wytrwałością, by pokonać liczne wyzwania natury prawnej i finansowej. Przychodzi jednak ułatwienie – zasady dotyczące zawierania umowy kooperatywy mieszkaniowej być może staną się częścią Kodeksu Cywilnego.
O POMYŚLE DEPARTAMENTU POLITYKI MIESZKANIOWEJ

W maju 2018 roku przedstawiciele Departamentu Polityki Mieszkaniowej Kancelarii Prezesa Rady Ministrów poinformowali, że analizują "możliwość funkcjonowania w Polsce na szerszą skalę kooperatyw mieszkaniowych". Zwrócili uwagę na "problem braku regulacji zagadnienia kooperatyw mieszkaniowych w przepisach prawa". Poprosili ekspertów o konsultację pomysłu, by uwzględnić umowę dotyczącą takiego przedsięwzięcia w Kodeksie Cywilnym. Miałaby to być umowa cywilno-prawna "o wspólnej realizacji przedsięwzięcia budowlanego". Owa regulowałaby stosunki między osobami tworzącymi kooperatywy podczas wspólnej budowy domów lub mieszkań. Umowa wygasałaby z chwilą zakończenia budowy – każdy z sygnatariuszy stawałby się wtedy właścicielem swojego domu lub mieszkania, a kooperatywy ulegałaby przekształceniu we wspólnoty mieszkaniowe.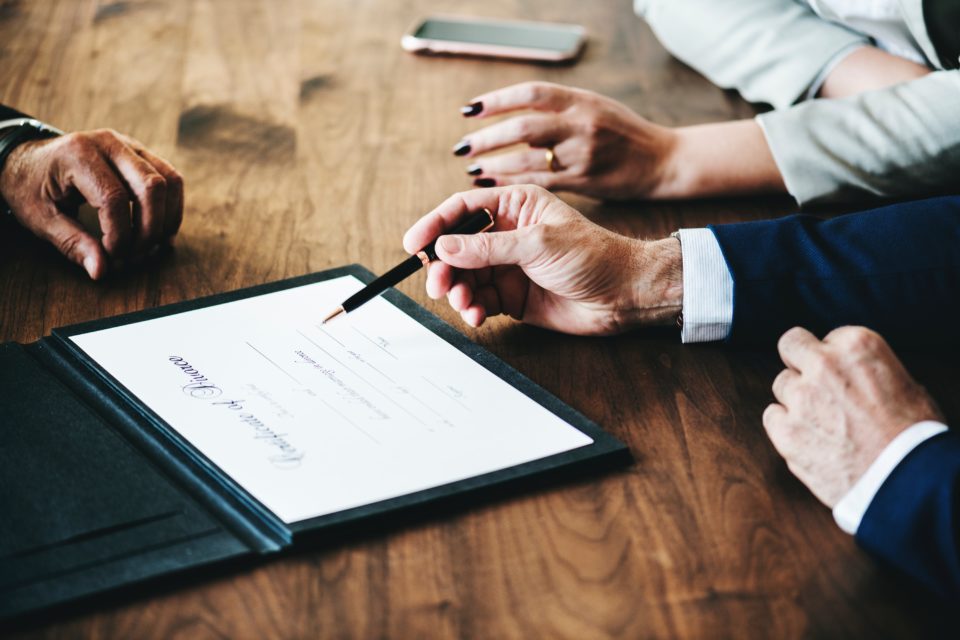 KONTEKST – LEGISLACYJNA PUSTYNIA

Jeśli pomysł Departamentu Polityki Mieszkaniowej zostanie zrealizowany, termin "kooperatywa mieszkaniowa" po raz pierwszy pojawi się w przepisach polskiego prawa. Będzie to zmiana długo wyczekiwana, ponieważ o konieczności wprowadzenia regulacji prawnych dla tego typu inicjatyw mówi się od lat. Na razie twórcom kooperatywy nie jest łatwo regulować wzajemne stosunki. Mogą oni opierać się co najwyżej na wzorach umów udostępnianych przez pionierów tego rodzaju budownictwa w Polsce. Trudności mają też rozmaite podmioty, które próbują wspierać kooperatywy mieszkaniowe w rozwoju. Muszą one ad hoc wypracowywać definicję terminu "kooperatywy mieszkaniowe". Tak w roku 2014 zrobił Urząd Miejski we Wrocławiu, by móc przekazać pod kooperatywy trzy działki w ramach modelowego osiedla Nowe Żerniki (zob. definicję autorstwa urzędników z Wrocławia).
ZACHĘTA DLA TWORZĄCYCH KOOPERATYWY, BANKÓW I SAMORZĄDÓW?
Jaki ma być efekt wprowadzenia zasad dotyczących zawierania umowy kooperatywy mieszkaniowej do Kodeksu Cywilnego? Przedstawiciele Departamentu Polityki Mieszkaniowej mają nadzieję, że nowe przepisy zachęcą kolejne osoby do tworzenia grup i zaspokajania swoich potrzeb mieszkaniowych poprzez budowę kooperatyw. Chcą, by regulacje z jednej strony dawały tworzącym kooperatywy poczucie bezpieczeństwa oraz lepsze zrozumienie wzajemnych praw i obowiązków. Z drugiej pozwalały im na "pewną swobodę w ukształtowaniu stosunków między sobą". Liczą też, że wprowadzenie terminu "kooperatywy mieszkaniowe" do polskiego prawa uwiarygodni kooperatystów w oczach przedstawicieli banków i samorządów. Wówczas mogliby oni łatwiej pozyskiwać finansowanie i grunty.
Czy rzeczywiście zmiany legislacyjne sprawią, że kooperatywy mieszkaniowe zyskają lepszy dostęp do kredytów i działek? Czas pokaże. Na razie warto zwrócić uwagę, że przedstawiciele Departamentu Polityki Mieszkaniowej wyraźnie wskazują "kredyt hipoteczny" jako źródło finansowania dla kooperatyw. Oznacza to, że raczej nie można liczyć na uruchomienie jakiegoś funduszu na poziomie centralnym. Na przykład na kształt Funduszu Termomodernizacji i Remontów, który wspierałby kooperatywy od strony finansowej.
CZAS NA WIĘCEJ INNOWACJI W MIESZKALNICTWIE

Znaczący wydaje się fakt, że przedstawiciele Departamentu Polityki Mieszkaniowej postrzegają kooperatywy mieszkaniowe jako sposób pozyskiwania mieszkań lub domów na własność. Wprost piszą bowiem o nieuchronnym przekształcaniu się kooperatywy we wspólnotę mieszkaniową. Najwyraźniej nie biorą pod uwagę powstania prawdziwej kooperatywy. Przedsięwzięcia w którym wybudowany lokal stają się własnością grupy jako całości, a nie poszczególnych jej członków. Z ich opracowania na temat kooperatyw wyłania się obraz inicjatyw umiarkowanie innowacyjnych. Przypominających budowę domu jednorodzinnego, tylko w większej skali. Cytując: "Ten rodzaj budownictwa można traktować jako odpowiednik budownictwa indywidualnego realizowanego systemem gospodarczym".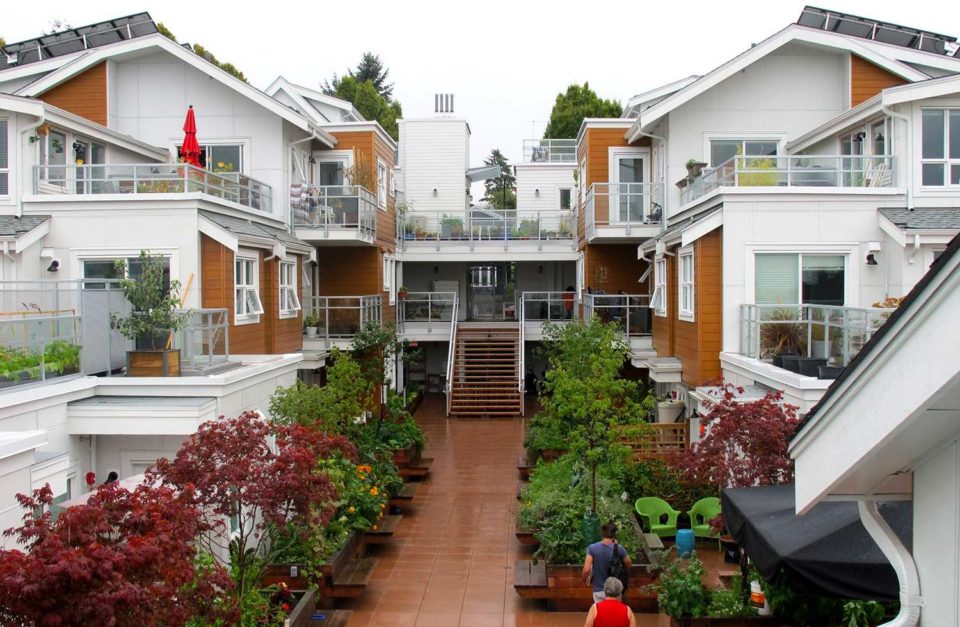 Czy sposób rozumienia kooperatyw mieszkaniowych proponowany przez przedstawicieli Departamentu Polityki Mieszkaniowej nie jest zbyt wąski? Wystarczy sięgnąć do publikacji poświęconych tworzącym kooperatywy, by przekonać się, że mogą one funkcjonować w różnych formułach. Za granicą istnieje wiele oddolnych przedsięwzięć, w których współpraca tworzących kooperatywy nie kończy się w momencie zakończenia budowy. Wybudowane mieszkania lub domy nie stają się wówczas własnością prywatną. W Polsce jednak takie kooperatywy (określane przez dr Agatę Twardoch jako "małe spółdzielnie mieszkaniowe") nie powstają, ponieważ brakuje praktycznego i prostego w zastosowaniu prawa spółdzielczego. Oby więc po zmianach w Kodeksie Cywilnym przyszedł czas na reformę ustawy o spółdzielniach mieszkaniowych. To właśnie ona jest potrzebna, by kooperatywy mieszkaniowe mogły stać się nie tylko bardziej popularne, ale przede wszystkim naprawdę innowacyjne.
Źródło: list do Departamentu Polityki Mieszkaniowej Kancelarii Prezesa Rady Ministrów skierowany do ekspertów ds. mieszkalnictwa (zob. na Facebooku).
Część zdjęć pochodzi z dbz.de || cohousing.ca || investmap.pl
---
We are the first advisory company in Poland specializing in new ideas for real estate. We combine the knowledge of researchers and architects with business world experience, creating innovative processes, products, and services for the real estate market.
We focus on interdisciplinarity. Our specialists come from various environments and represent different experiences, constantly expanding the range of our capabilities and knowledge. The role of ThinkCo is to use this knowledge as an opinion maker in the process of implementation of new solutions on the real estate market.
Other articles